Research has found that couples who are married or living together are having sex less and less each year.
If you're one of these couples, what better time to change this than Valentine's Day? Our experts are here with their top tips to help you get in the mood!
Help to avoid your chances of erectile dysfunction
Did you know that Type 2 Diabetes could increase the chances of erectile dysfunction?  Dr. Sarah Brewer, working in association with CuraLin Diabetes supplement (www.curalife.co) explains that having, "raised glucose levels damages smaller blood vessels in the organs, leading to microvascular (small blood vessel) complications. These include nerve damage, which can lead to problems with the control of heart rhythm, bladder,
sweating or blood pressure and, in men, can lead to erectile difficulties." For those with Type 2 Diabetes, you can help keep your blood sugar levels balanced this Valentine's Day and beyond with CuraLin (£59.00, www.curalife.co) – a nutritional supplement made from a mixture of ten natural ingredients that work with the body to help balance the blood sugar levels of those suffering from the condition.
Reboot
Due to living fast-paced lives, some of us are simply too tired to have sex.  Fortunately, the brand new expertly designed supplement, sense* for Busy Lives Vitamin & Superfood powder (£21.99, www.boots.com), can be taken to help increase our energy levels.
Try mixing this into your favourite smoothie, juice or stirred into food. "Our powders are a truly unique concept of combining and incorporating a targeted multivitamin embedded in a rich high quantity & quality superfood powder.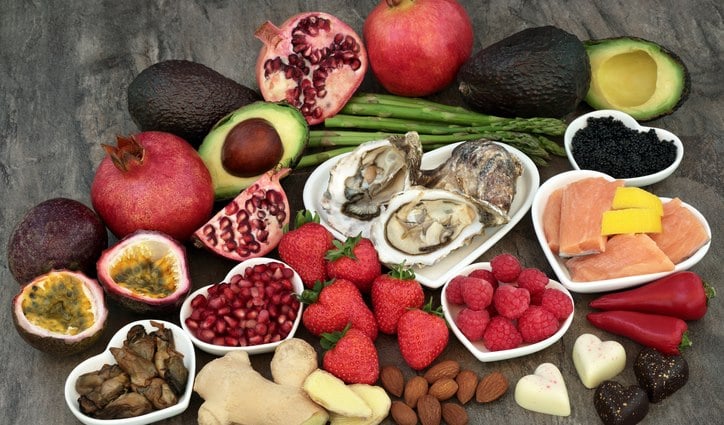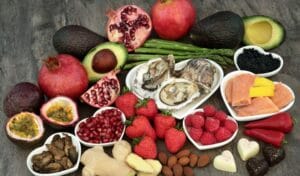 From the antioxidant rich acai berry, to beetroot, which is associated with boosting exercise performance, to guarana providing a natural way of getting your caffeine hit," explains Accredited Nutritionist MSc/BSc at sense* (www.senseproducts.co.uk), Dimitra Sentelidou.
Get in the mind-set
"Most sex therapists agree that sex begins in the head – in a way it's an idea that overtakes you. Your body's physical reaction follows. A key part of starting that sexual idea is setting the mood and romantic music can help, as can low lighting, a candlelit bath, or your favourite romantic or raunchy film.
If you haven't felt sexy for a while, touching yourself can also be a way to reconnect with your body as a sensual, sexual pleasure. Once you're back in touch with your own desires it can be easier and less daunting to connect with your partner's," explainsDr. Marilyn Glenville, leading UK Nutritionist and Women's Health Expert (www.marilynglenville.com).
 Help diminish your stress levels
Stress can significantly disrupt your hormone levels.  One study published in Scientific Research and Essays underlines the idea that stress has a direct impact on sexual problems among both men and women.  Another study of veterans with post-traumatic stress disorder (PTSD) found that the stress disorder increased their risk of sexual dysfunction more than three times.
Top Tip: Natures Plus HempCeutix Stress Capsules (£48,25, www.planetorganic.com) can help to relieve stress – reishi Mushroom Extract and other stress-combating nutrients like Ashwagandha, Holy Basil, Hops and Astragalus have been combined with 5mg of highly effective hemp phytocannabinoids.
Exercise regularly
"Regular exercise helps to boost your libido, as it can boost your mood and body image.  For the ladies, practicing Kegel exercise can give you better toned pelvic muscles in order to grip your partner's penis and increase your enjoyment," explains Marilyn.