Last updated on February 2nd, 2022 at 08:32 AM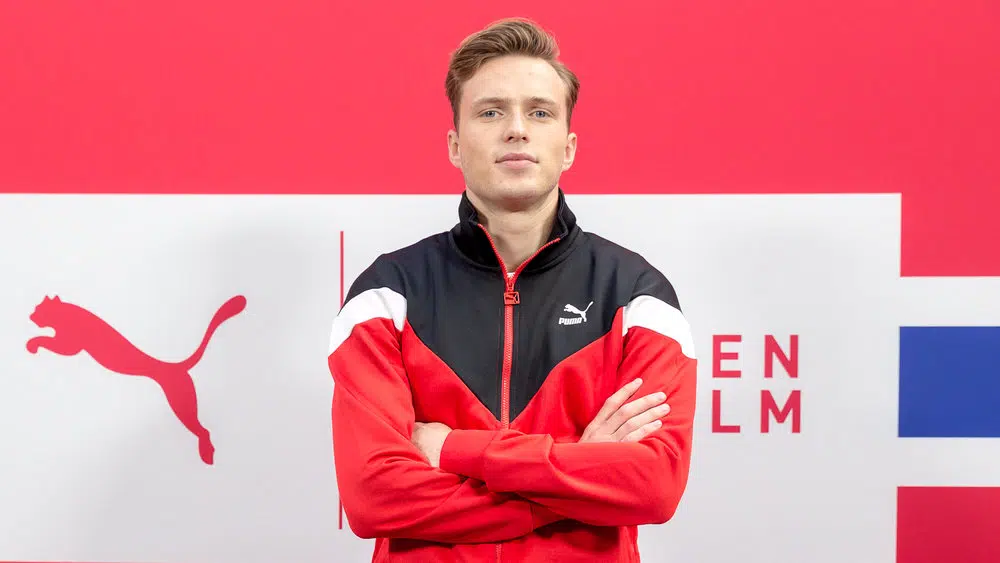 Sports company PUMA has signed a long-term agreement with Norwegian hurdler Karsten Warholm, 23, the reigning World Champion over 400 metres hurdles.
A naturally talented athlete, Warholm started out his career in octathlon and decathlon, winning gold at the World Youth Championships in 2013 and silver at the European Junior Championships of 2015.
After focusing on 400 metres hurdles, Warholm stunned the competition by taking the gold at the World Championships in London at only 21 years old.
On Saturday, he rewrote history once again at the London Anniversary Games by smashing the European 400m hurdles record for the second time this summer, clocking 47.12 seconds.
Already in June this year – cheered on by his home crowd in Oslo – Warholm beat the European record, which had been set before he was born, with a time of 47.33 seconds.

"Karsten is a fantastic athlete with a great personality", said Bjørn Gulden, CEO of PUMA. "He is mentally very strong and he works extremely hard to be the best. We look forward to working with him and to being part of his journey."
Known for his explosive style and his determination to lead races from start to finish, Warholm won gold medals at the European Championships and the European Indoor Championships in 2018 and 2019, continuously chipping away at his personal best and the Norwegian record.
"It is great to be a part of the PUMA family, a company that has worked with the fastest man alive," said Karsten Warholm. "I have a strong belief in this cooperation and I can`t wait to get started".