By David Saunders, Health Editor | UPDATED: 11:28, 01 April 2020
19-year-old Jack O'Shea, from Norfolk, UK is nearing the end of a gruelling 6,000km solo cycle ride in aid of charity.
O'Shea, who has been hospitalised twice and faced treacherous cycling conditions following heavy rains has now reached South Africa, the eighth country on his route.
He will end his journey at Cape Town's Waterfront on Tuesday where he anticipates an emotional reunion with his family, who are flying out to Cape Town to meet him at the Table Mountain sign on Cape Town's iconic Waterfront.
The teen who embarked on his challenge on 6th March from Laikipia, Kenya has been raising funds for two charities: Kitale School in Uganda and Explorers against Extinction, a UK based conservation charity working to safeguard iconic species, whose patrons include Sir Ranulph Fiennes and Levison Wood.
O'Shea says the motivation for supporting these specific charities, was to: "try and make a difference to the continent hosting me on this adventure."
He describes his challenge as "life-changing" and has been inspired by many encounters but particularly by his visit to Kitale School and a stay at Ol Pejeta Conservancy in Kenya, organised by Explorers against Extinction, which included spending time with the anti-poaching canine unit and a poignant meeting with the last two northern white rhinos in the world.
During his four-month ride he's successfully traversed eight countries including Kenya, Uganda, Tanzania, Malawi, Zambia, Botswana, Namibia and South Africa. 2-inch-long acacia thorns have resulted in dozens of punctures along the way.
He's wild camped and taken shelter in police stations, community centres, schools, on farms and even in a shed during a particularly bad storm. Encounters with wild animals include giraffe, elephant and dozens of warthogs blocking the road in Namibia.
Challenging conditions, including fierce head winds, torrential rain, rough terrain and loneliness have at times taken their toll on his mental and physical well-being but he says the people he has met on his journey and the support he has received from family, friends and via social media have spurred him on to complete his challenge.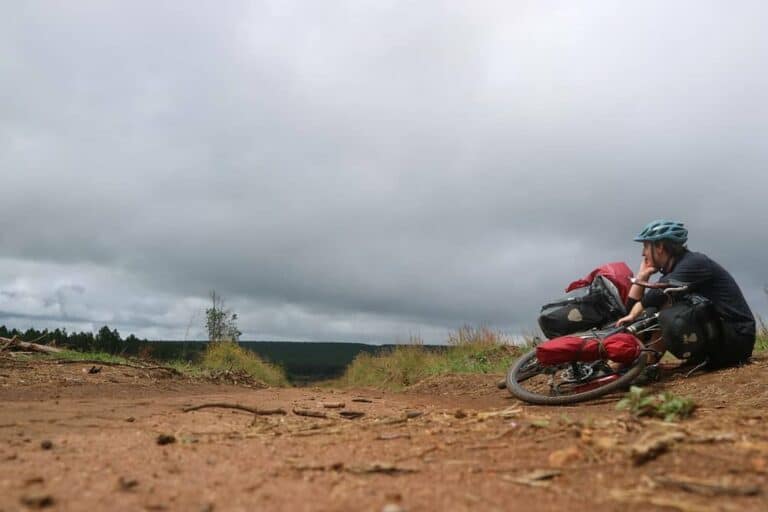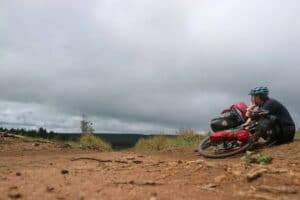 Upon reaching Cape Town, he will succeed in being the youngest person to have cycled this distance solo and unsupported in Africa before.
O'Shea plans to return to the UK later this month before taking up his Paramedic Science studies at university in London. He will make a special appearance at Explorers against Extinction's conservation event, On the Edge, at the Royal Geographical Society in London on 14 November 2019 where he will be presented with a special Young Explorer award by one of the charity's patrons, Colonel John Blashford Snell.
Tickets on sale from 1 September; £15+; explorersagainstextinction.co.uk 
Further Info: africatheride.com