Last updated on March 29th, 2023 at 08:07 PM
World-renowned MMA fighter, Israel "The Last Stylebender" Adesanya, will be taking his partnership with Myprotein to the next level, launching a limited-edition bundle within their MYPRO range, available at myprotein.com.
MYPRO, a Myprotein brand, is committed to fueling the dedicated with a range of products all created using optimal nutritional ratios to help you perform to the best of your ability.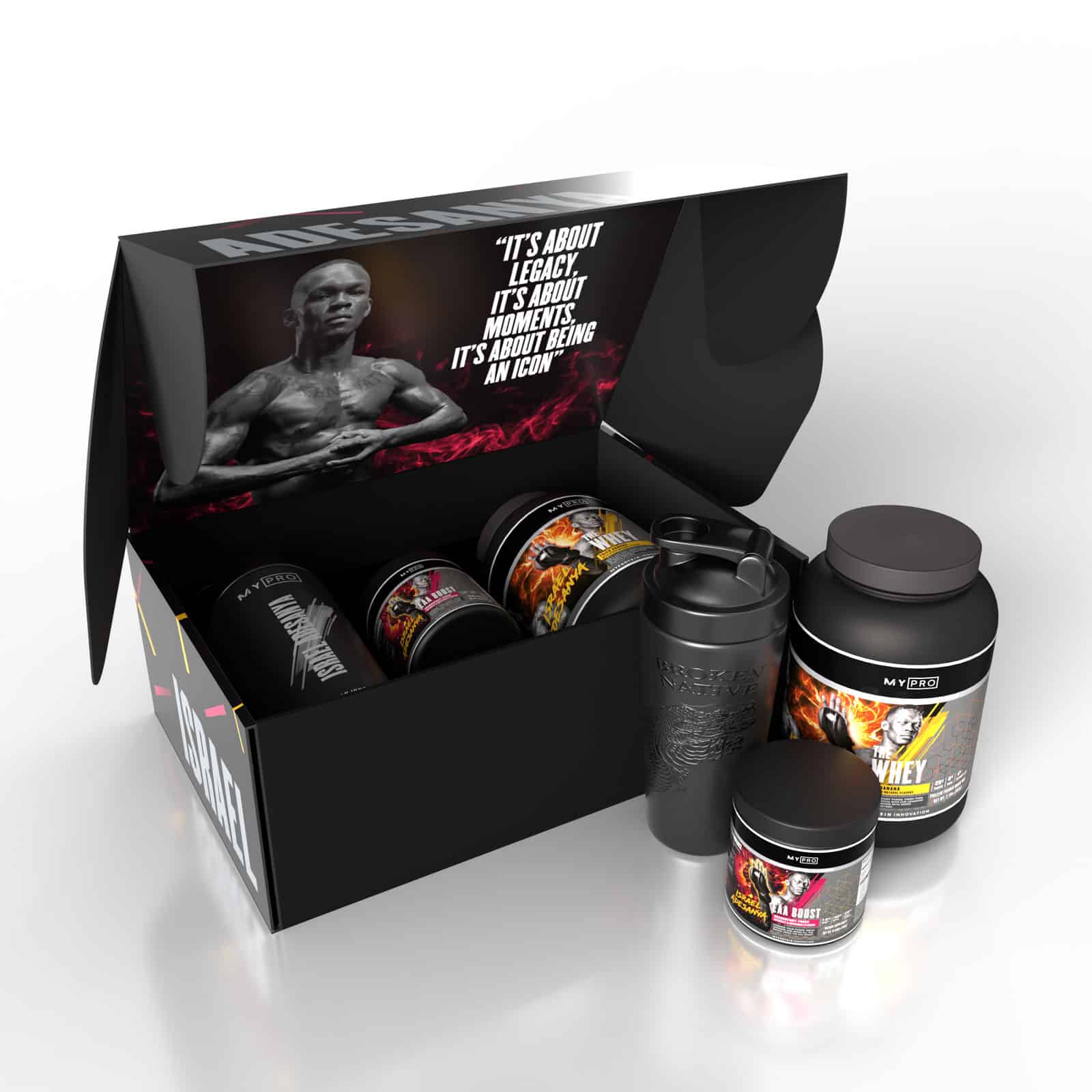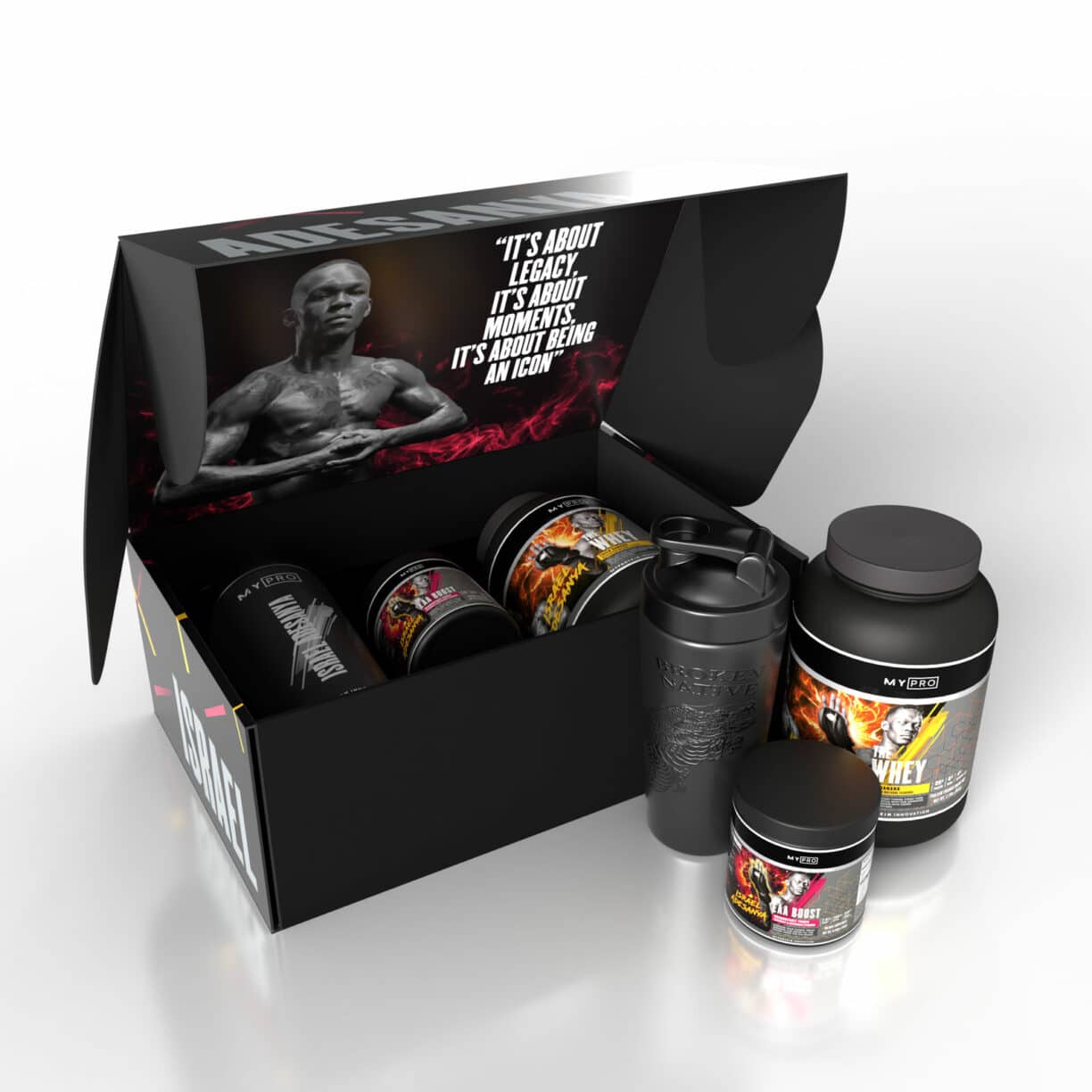 The bundle, made in collaboration with "The Last Stylebender" allows you to fuel your body like a pro to help ensure you are at your peak performance to achieve your training goals and customers can sign up here for early access, ahead of the 5 pm launch.
Israel Adesanya said: "While I'm preparing for a fight, Myprotein is always a part of my daily routine to help me power through my training sessions.
To be a champion, you have to fuel your body like a champion. I'm thrilled to have my own flavours of my favourite nutrition to share with my fans and fans of Myprotein alike."
The MYPRO x Israel Adesanya Limited Edition Bundle (RRP £69.99), housed in a custom-designed box, includes three products featuring Adesanya's favourite flavours:
· THE LAST STYLEBENDER THE WHEY – Fried Banana
· THE LAST STYLEBENDER THE EAA Boost – Dragonfruit Punch
·       THE LAST STYLEBENDER Limited-Edition Shaker 
 
THE LAST STYLEBENDER THE WHEY Fried Banana boasts 25g of protein with a combination of whey protein isolate (12g), whey protein concentrate (8g) and hydrolysed whey protein (5g).
Formulated with Aminogen® and DigeZyme® to aid digestion and help eliminate any excess bloating that comes with a high-protein diet, and BC30™, a probiotic ingredient that can help provide beneficial bacteria that may safely support your digestive and immune system.
THE LAST STYLEBENDER THE EAA Boost Dragonfruit Punch is packed with 7g of essential amino acids and 150mg of added caffeine to give you a spring to your step.
The addition of Elemin® and electrolytes help replenish hydration, while 50mg of AstraGin® help to increase the absorption of amino acids, so you can get the most out of every single serving while supporting stronger immune functions too.