Last updated on March 30th, 2022 at 08:02 PM
The majority of us use them and if we don't currently use them we probably will do at some point in our lives. What am I talking about, well none other than a water bottle of course.
I recently got to test out the new ION8 model that are made BPA free, phthalate free, and most importantly non-toxic Tritan which makes it highly resistant to odours, and believe me as soon as any of my bottles pick up any sort of smell I end up binning them as I can't cope with any sort of distractive smell.
The OneTouch bottles come in a selection of colours some more vibrant than others but all made durable and tough enough to cope with your run or workout. We also found that they fit the majority of bicycle holders out there as the bottle diameter measures in at 7.5cm.
The bottle itself has a sort of silky smooth feel to it which gives the feel of a high end high quality bottle, I especially liked the design of one the spout being more on the edge of the bottle than centralised which enabled me to drink in comfort, with no need to over tilt the bottle which is useful especially when in the gym, running or cycling, the breathe hole above allows for a nice flow of liquid via the main spout but it also stop air blocks which in turn prevent any blow backs.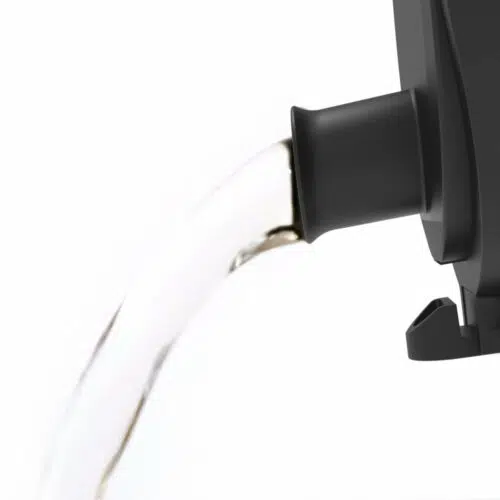 One of the other features that I particularly liked was the locking clasp on the lid that ensures the bottle is totally leak proof something you and I alike probably all fear when putting a bottle of water etc. into your bag for the gym, school, lunch boxes, car, office or for general use on the go.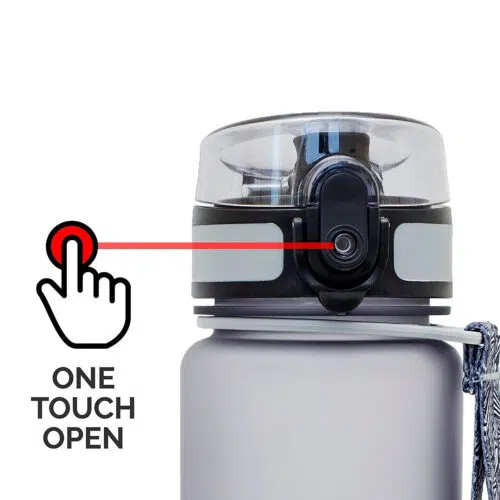 So far after several months of use and half a dozen times accidentally dropping it from either a locker or from my pure clumsy hands I can safely say there has been no damage or leakages from the bottle in any way.
I can honestly say this is one bottle worth taking a look into if you want something durable, leakproof, sleek and stylish. 8/10