Last updated on August 27th, 2022 at 11:36 AM
 HYROX, the World Series of Fitness Racing, has concluded its 21/22 season with the World Championship race at the Las Vegas Convention Centre, presented by Guaranteed Rate. 
This season saw 24 races across 6 countries, with over 40,000 participants taking part and 1,200 people qualifying for the World Championships.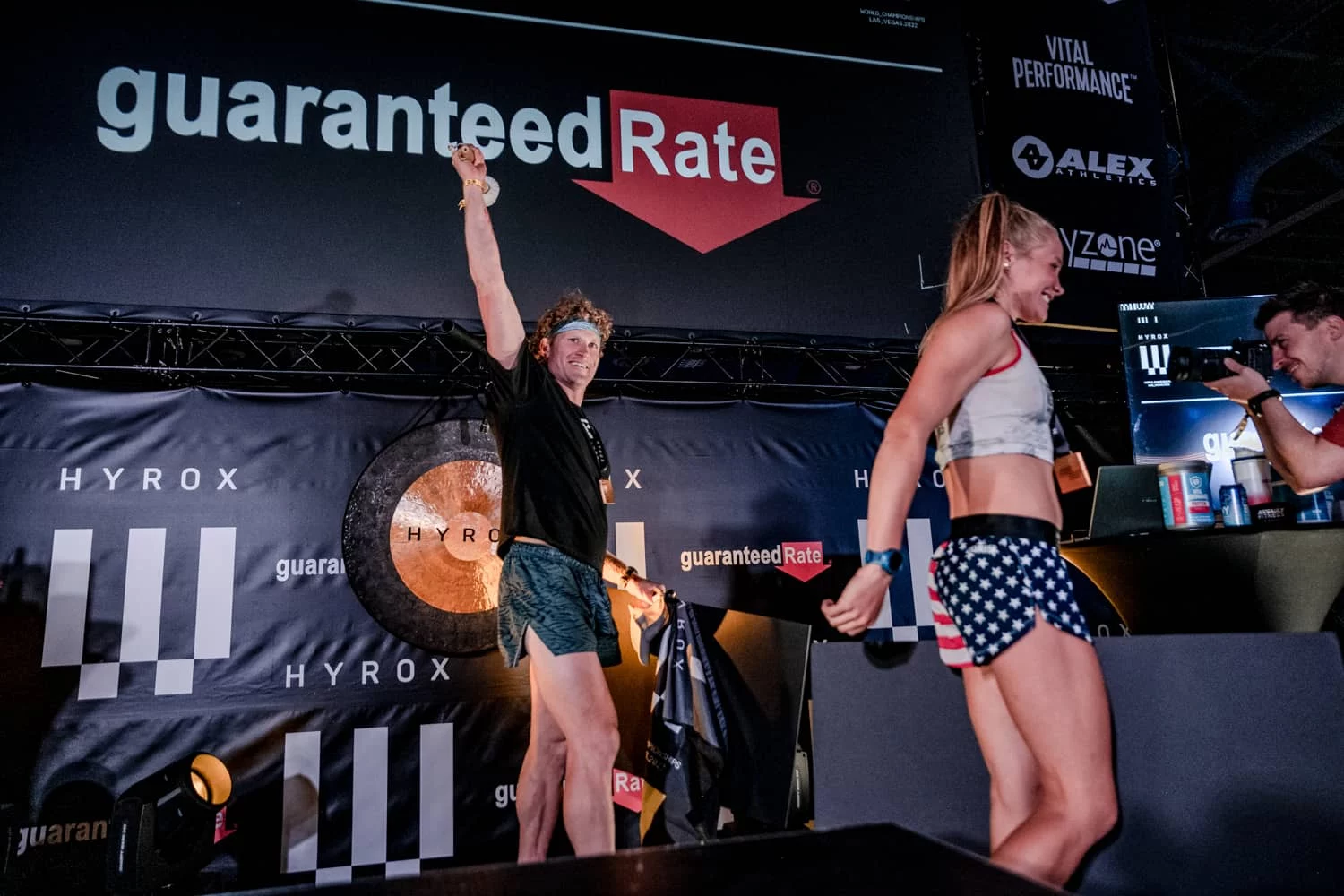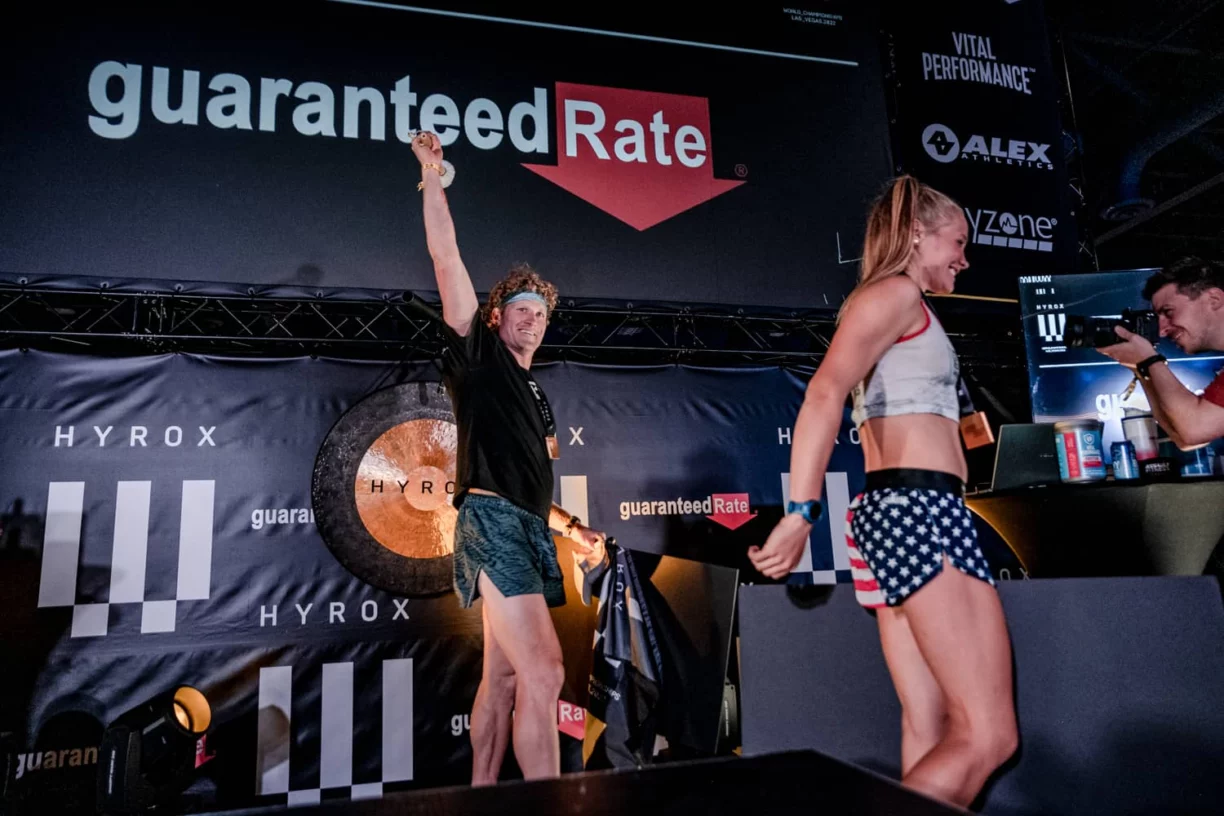 Participants qualified in four different race and age group categories and of the 1,200 people who qualified, the fastest 15 individual pro male and female times qualified for the Elite 15 race.
Hunter McIntyre (USA) and Kris Rugloski (USA) both secured the World Championship title in a nail-biting 58:05 and 1:07:21 respectively and winning $16,000 each. Ryan Kent (USA, 1:00:26) and Linda Meier (GER, 1:07:57) took second place and Alexander Roncavic (AUT, 1:00:38) and Mirjam Von Rohr (CH, 1:08:23) took third. View the full leader board here
Male Race Highlights: Hunter McIntyre fulfilled his pre-race promise to attack early opening a sizeable lead in the second lap that he extended further with punishing times in the sleds, his closest competitor current North American champion Ryan Kent was unable to close the increasing gap.
Both McIntyre and Kent received 1-minute penalties for a missed length of burpees which brought the battle between Kent in 2nd and Roncevic in 3rd to a tight finish with 12s between the two.
Female Race Highlights: A closely run women's race saw the lead change hands several times throughout the race, eventual winner Kris Rugloski distinguished herself with consistent fast runs that appeared effortless at times.
The race came down to a determined wall ball performance from Kris with second-placed Linda attacking hard and closing the small gap but was unable to sustain the effort and finished 30seconds behind the winner.
Young phenomenon Mirjam von Rohr who qualified in 1st position took the 3rd spot with a resolute effort and remains one to watch.
Mo Fürste, co-founder of HYROX says "I can compare the race today to some of the most iconic athletic performances ever, my time competing at the Olympics and World Championships gave me a real affinity to our elite athletes.
I really believe that every athlete in the Elite 15 is worth of huge admiration for their prowess, to win this competition requires 100% dedication in your preparation plus the ability to execute under the most intense of pressures.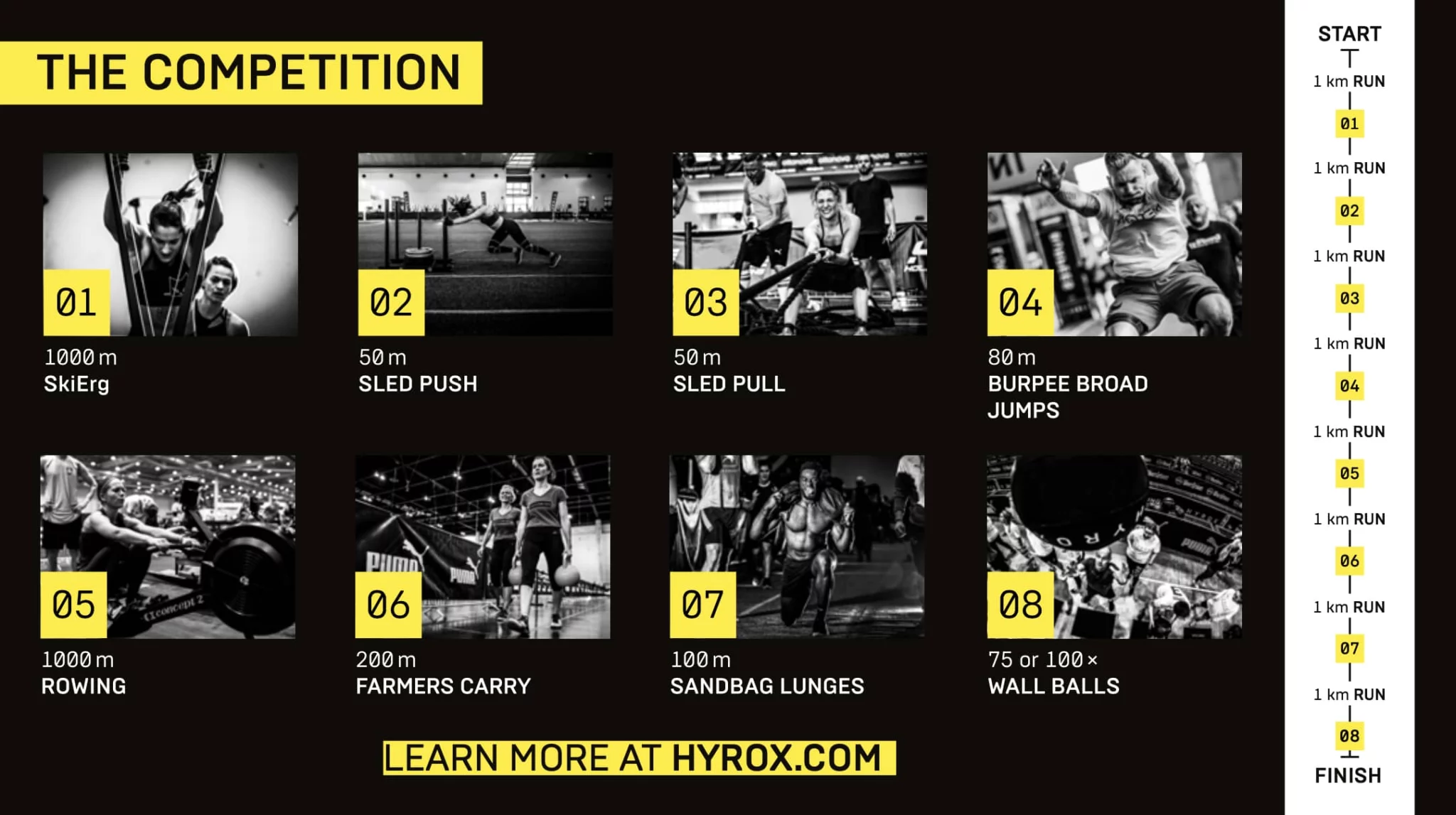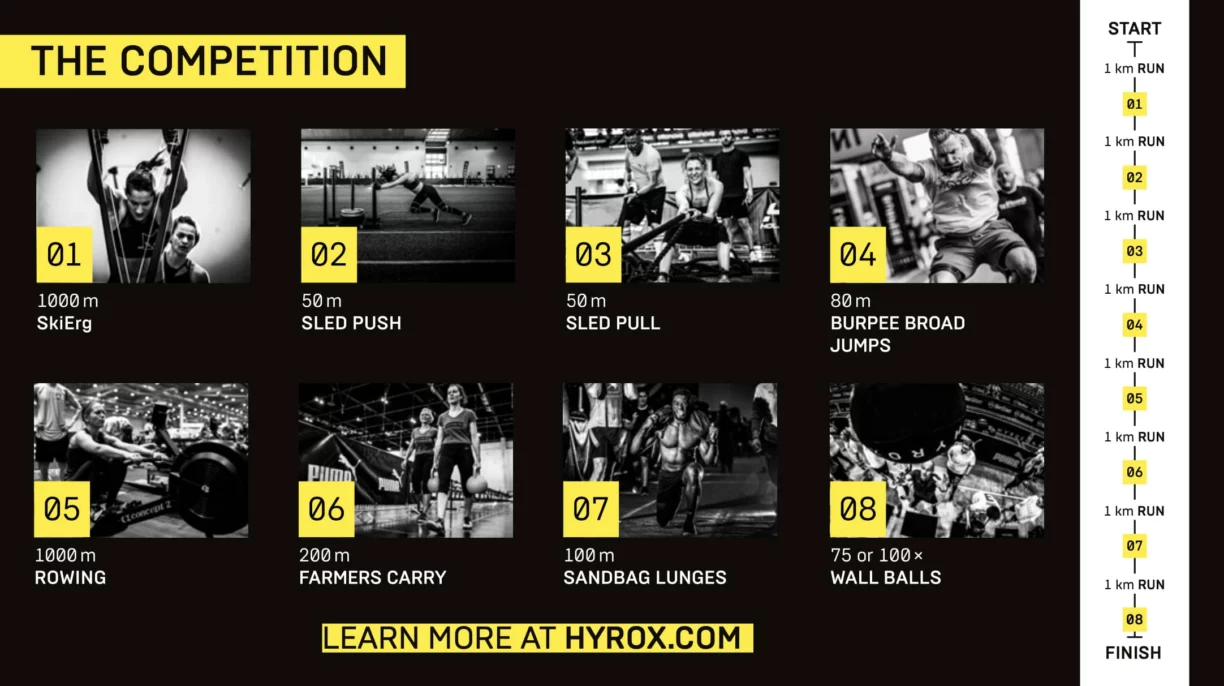 Both Hunter McIntyre and Kris Rugloski are consummate professionals, I am already looking forward to seeing them defend their titles next year when the competition will only get tougher"
Christian Toetzke, founder of HYROX comments "I am delighted to crown our incredible World Champions today. I must say the quality of competition over the day has been outstanding and we see the calibre of the racers just continue to grow.
It was so gratifying to see our international community of HYROXERS from 22 countries display their fitness. 
We really believe that we are championing the healthiest sport in the world, and I think that is evident in the standard of the 1,200 athletes we had here today."
HYROX is the global fitness race for everybody, founded in 2017 by mass participation endurance event veteran Christian Toetzke and x2 Olympic champion and one of the world's greatest ever Hockey players, Moritz Fürste. 
A HYROX race is the same all around the world, starting with a 1km run, followed by 1 functional movement, repeated 8 times*. The sport is intended to appeal to everyone, no matter what level or experience of fitness. 
With a hugely expanded schedule for the 22/23 season including expansion into the Middle East and over 40 currently planned races HYROX anticipates next year's World Championships to be even more impressive.
For more information and for HYROX season 22/23 races, visit www.hyrox.com