By David Saunders, Health Editor | UPDATED: 08:28, 28 May 2020
Lockdown will be seen by many, if not most of us, as a negative experience. As the world begins to ease its restrictions, or talk about what life will be like after lockdown, so many of us are planning who we'll see, and what we'll do.
There is talk of meeting for drinks, of staycations in our own countries, of our favourite restaurants re-opening in the future, of picnics together in the parks where we've been exercising alone.
There's a sense of freedom building, with excitement about reconnecting and the future. But for some people, the idea of leaving lockdown is a frightening one.
A survey by charity Anxiety UK found that the idea of lockdown restrictions being lifted led to an increase in anxiety for 67% of those polled.
Talking to 745 members, the organisation also discovered that 55.4% are used to being at home, and have fears surrounding using public transport, going shopping, and attending large social events.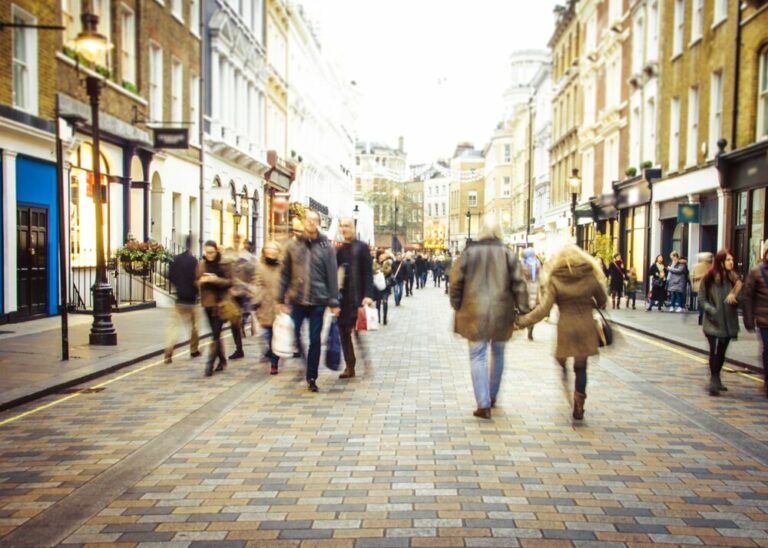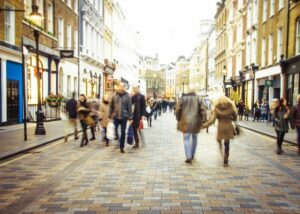 Gael Lindenfield, psychotherapist and author of Weathering The Storm: How To Build Confidence And Self Belief In The Face Of Adversity (Trigger, £9.99), explains: "The last few months have been a highly unusual time and it's natural to feel anxious about lockdown ending.
"We have been stuck in our houses for months and every day face the terrible news that people around us are dying – for some, tragically, that has been loved ones.
"With the lockdown restrictions loosening up, our minds are turning to our own safety when we're finally able to go outside again and socialise. Whether this makes you feel mildly apprehensive or even highly anxious, it's important to not work yourself up, and adopt coping strategies to give you freedom."
Explain to me the feelings of anxiety I'm having about going back into The World, post-lockdown? As an extrovert empath, you'd think I'd be gagging to get back. I feel like maybe introverts have better skills to face what we're all feeling right now?

— Gerri Ward (@GerriWard) May 10, 2020
For some, it's referred to as 're-entry syndrome', similar to when you might go back to socialising following an illness or perhaps time off work.
"You might find yourself turning down meetings or feeling like you might have a panic attack before you go out, but try to focus on the positives and get back out as soon as you can. We humans need contact to thrive," adds Lindenfield.
Clinical Director, psychologist and co-founder of wellbeing app and platform, Thrive (thrive.uk.com) Dr Adam Huxley, adds that uncertainty over what we can and can't do adds to the confusion and stress.
"Life as we knew it has stopped and a new pattern will emerge, at least for the foreseeable future. As we adjust to this new way of life, we may find ourselves wondering about how we are going to cope.
"We may start to ruminate excessively. 'Will I be safe? What happens if I lose my job? What if I can't see my family and friends?' We may find ourselves avoiding attempts to reintegrate back into the new normal by avoiding going out, not taking opportunities to meet others, avoiding work and preventing ourselves from adapting to new normalities."
Day 98766 of lockdown, this might help if you've been feeling a bit up and down. https://t.co/Sf3HJtfIDE

— Connie McLaughlin (@missconniemac) April 30, 2020
There are things you can do to manage the feelings around 'less lockdown', experts agree. Try not to go for a huge change, advises Lindenfield, and make time for calming breathing techniques or meditation, in the run up to leaving the house.
"Take small steps to begin with. You need time to prepare yourself to go out. Practise calming techniques, such as creative visualisations, to remind your brain this is a normal thing to do.
"Your brain will naturally go into fight or flight mode if it thinks this is something to be afraid of, but if you visualise a positive outcome beforehand and do some deep breathing for three minutes, you can take control of the brain's automatic protective response."
"If you are highly anxious, it's best to practise these visualisations in the days running up to going out. At least twice a day. Remember caffeine can make these symptoms worse, so cut back on tea, coffee and (I'm afraid) chocolate, if you're struggling with anxiety."
Huxley says one way to manage the shift to the 'new new normal', is to manage your expectations. "Make small adjustments first," he advises. "Expecting to return to life as it was may not be possible. It might be helpful to think of incremental small changes over the period of time."
You can also find resources online through various charities, and many have specific resources, if you feel you need to reach out to a professional.