Billion-pound fitness brand, Gymshark, announce 21-year-old CrossFit athlete, Aimee Cringle, as their newest ambassador, the brands first ever female CrossFit Athlete signing. 
The move signals Gymshark consolidating its place in the CrossFit community; and comes at a time of rapid global growth and expansion within the CrossFit space.
Isle of Man born and bred Aimee, is one of the world's top CrossFit competitors and an inspiration to many women, juggling her career as a professional athlete while training as a nurse; a vocation she feels deeply passionate about.
In joining the Gymshark team, Aimee also joins a community of talented professionals and visionaries, working as a family who are fearlessly progressive and true to their vision and the future. 
Aimee Cringle says, "I have been a long-time fan and admirer of Gymshark, their products, their work ethic and their relentless pioneering spirit.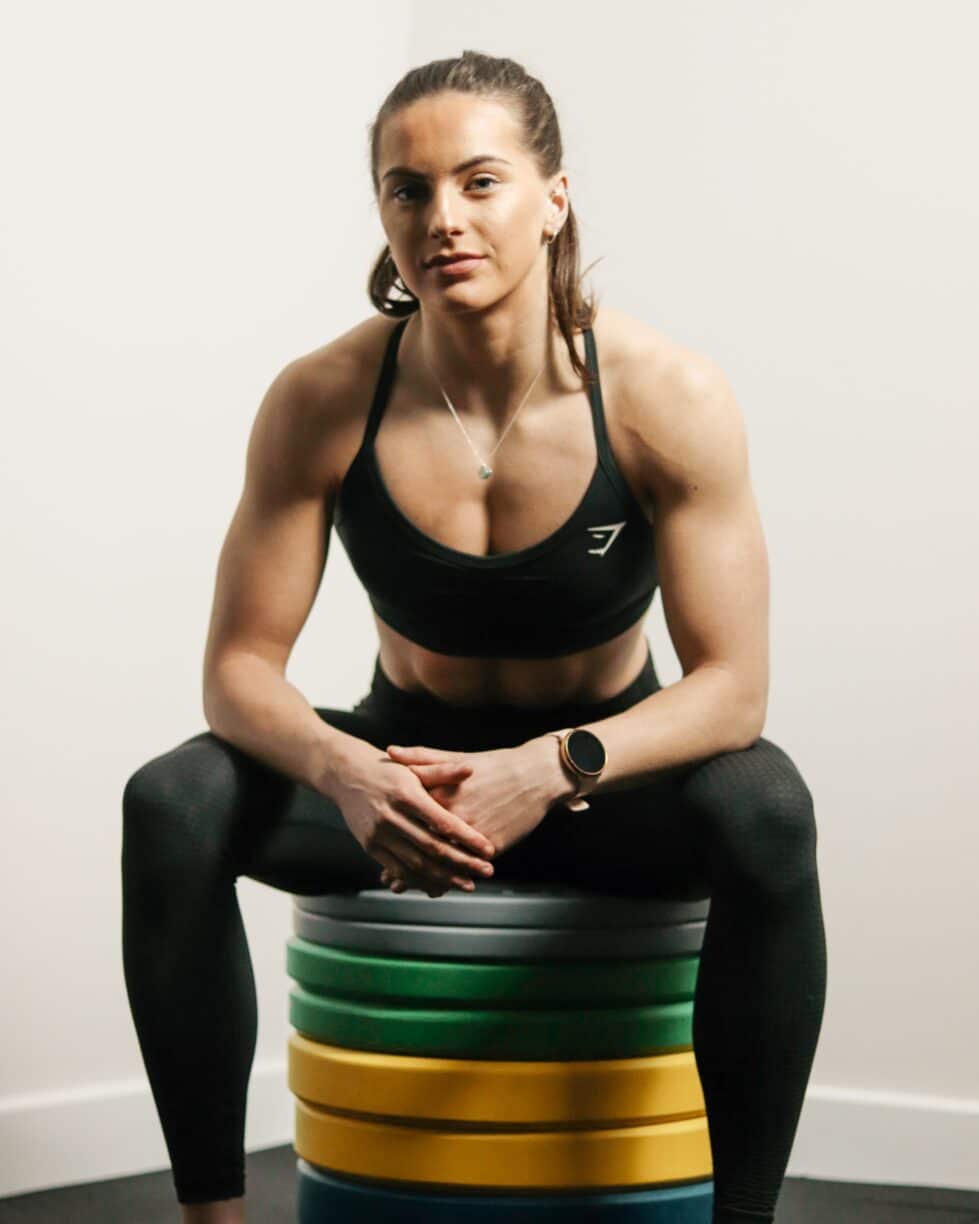 This really resonates with me as an athlete, pushing myself day-in-day-out during excruciating training sessions. 
Gymshark products are perfect for the sport I compete in; I need to be able to move freely and explosively and feel confident. 
I am so proud to now be part of the team and part of the Gymshark journey"
Calum Watson, Global Partnerships Director at Gyshark commented, "We are delighted to be welcoming Aimee to the Gymshark family.
Aimee's dedication to her training in the gym and at University is very inspiring. We can't wait to see what the future brings for her."
Other CrossFit talent on Gymshark's books include, World-renowned Crosslifter Obi Vincent and The Buttery Bros, Heber Cannon and Marston Sawyers – the creative visionaries behind 5 of the world's leading fitness documentaries and on-screen stars in their hit YouTube series and also
About Gymshark
Gymshark is a fitness apparel & accessories brand, manufacturer and online retailer based in the United Kingdom, supported by millions of highly engaged social media followers and customers in 131 countries.
Created in 2012 by teenager Ben Francis and a group of his high-school friends. Gymshark has grown from a screen-printing operation in a garage, into one of the fastest growing and most recognisable brands in fitness.
This growth comes from a devotion to producing innovative, effective performance wear and an ever-expanding social presence, and above all a commitment to the Gymshark vision.
About Aimee Cringle
21-year-old Aimee Cringle is fast becoming one of the most talked-about, up and coming European CrossFit Athletes. 
Born and raised on the rugged British Crown Dependency of the Isle of Man, Aimee has used the island's challenging coastline and renowned roadways to hone her skills to become one of the hottest, future prospects in the sport.
Not content with CrossFit, Aimee regularly competes in other endurance sports and athletic competitions, taking gold in the 2019 Island Games 400m hurdles, breaking a record that had stood since 1998 and taking 1st place in the 2020 Isle of Man Triathlon Championship, her first Olympic distance triathlon.
Aimee's charge to the top of the UK's CrossFit rankings began in 2018 at the age of 19 where she placed 2nd in the Isle of Man during The CrossFit Open. 
This was quickly followed by 25th in the UK in 2019 and 20th in the UK in 2020.  Aimee's current focus is to qualify for the 2021 CrossFit Games via the 2021 CrossFit Open, starting 11th March 2021. 
Notwithstanding her gruelling training regime, Aimee somehow manages to find time to dedicate to her full-time studies as a student nurse at The University College Isle of Man, a vocation that she feels deeply passionate about.