#DoingOurBit started as a passion project for Julie Davis, Deputy Chief Operating Officer at the Clinical Research Network West Midlands.  An amateur powerlifter who is currently working towards her Level 3 PT qualification, Julie advocates exercise for physical and mental wellbeing.
As the physical and emotional impact of treating Covid-19 patients took its toll on her 190-strong workforce, Julie wanted to pull together some free workouts and relaxation sessions to help her colleagues cope.
The initiative caught the eye of The Royal Wolverhampton NHS Trust which wanted to offer the workouts to its 10,000 staff.  All of a sudden, Julie needed a bigger platform and professional support.
She turned to Study Active and its awarding organisation Active IQ – with whom she has done her own training – and they, in turn, introduced fibodo to host this ambitious idea.
#DoingOurBit invites personal trainers to 'give back' to the hard-working NHS workers who could benefit from brief but effective workouts at home and between their shifts.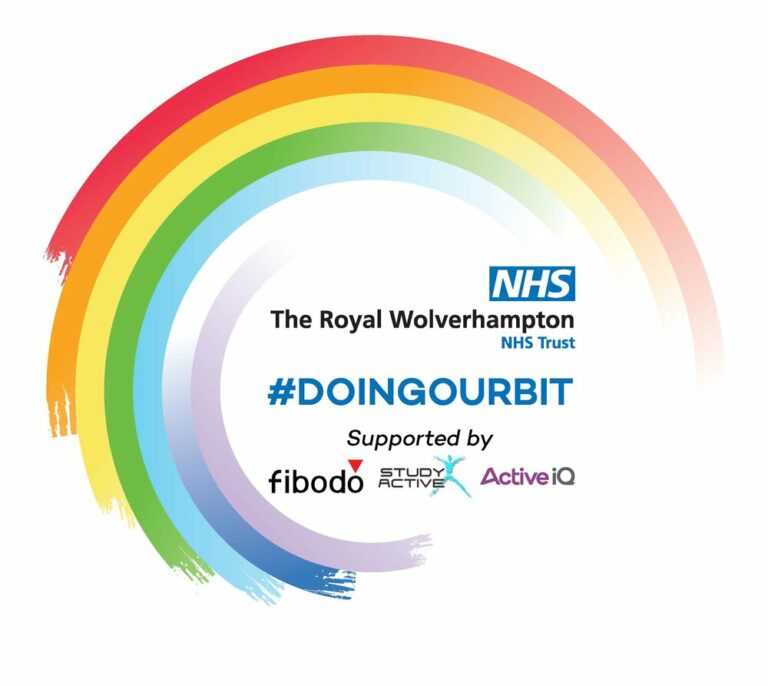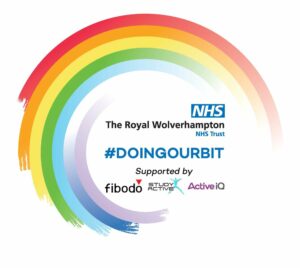 A launch group of 27 instructors pulled together over 40 workouts from relaxation and stretch sessions to low impact and body weight workouts right up to more energetic higher intensity routines.
"I was simply overwhelmed by the quick and positive reaction I had for my idea with Active IQ,  fibodo and Study Active giving their time and expertise immediately and freely," says Julie.  "The speed at which they all worked to take my concept into a fully-fledged and workable idea was really impressive and their attention to detail extraordinary.  Within four weeks I had gone from a casual conversation with Study Active to a fantastic fitness platform bespoke to my NHS colleagues.  I can't thank them enough for bringing my vision to life."
Study Active, Active IQ and its agency Action Group, reached out to their best PT contacts and co-ordinated the first wave of trainers to get #DoingOurBit established.  The response was rapid with PTs quick to suggest a workout or two that they would record as a gift for the NHS.  #DoingOurBit t-shirts were designed for a uniform look and each PT recorded their workout for fibodo to upload onto the bespoke platform.
The site and individual workouts are personalised to the NHS and the content is unique. The PTs worked to exacting criteria set by Study Active and Active IQ and a rigorous quality control process was implemented to ensure all the workouts are safe and effective.
"Julie had a great idea and we were keen to help," says James Luscombe, Study Active managing director.  "Immediately clear to us was the need to work with trusted PTs who would share the vision and be able to produce professional yet personalised sessions: indeed, it's the personalisation and 'fitness gift' to the NHS that set #DoingOurBit apart."
"When we heard Julie's idea, we set out to help create something personal and friendly but also of the highest quality and integrity," says Jenny Patrickson, Active IQ managing director.
"Our External Verifier team quickly stepped up to share their expertise to check the safety and quality of all the workouts.  In this way, #DoingOurBit will stand the test of time and prove valuable to NHS staff long after lockdown and we're proud to have played our part."
"Our team worked round the clock to create the bespoke pages and ensure ease of accessibility for users on an easy-to-use platform," says Anthony Franklin, CEO, fibodo.
"The passion and enthusiasm of the whole project team was a massive incentive to get involved and we are delighted to be doing our bit, giving thousands of people the opportunity to access the best in fitness training.
Behind the warm welcome on the fit4thefight platform sits a robust system that can upscale to accept more PTs and workouts and the many more users we anticipate as other NHS trusts request access for their staff."
#DoingOurBit went live on June 15, 2020 with 27 PTs delivering over 40 workouts – four weeks after the initial conversations started.   NHS staff can access the platform by going to https://www.fit4thefight.org/nhs-members-area.