Last updated on July 26th, 2020 at 07:46 AM
By David Saunders, Health Editor | UPDATED: 22:42, 09 November 2019
Welcome to Four Seasons Hotel Lanai at Koele, A Sensei Retreat, the first all-inclusive wellness experience offered by Four Seasons, and a unique offering in the Hawaiian Islands.
"Together with our partners at Sensei Retreats, we've created a retreat where guests can experience it all in one location.  Uniquely crafted itineraries are entirely fluid and adaptable, even as the journey is unfolding for our guests," says Hotel Manager Said Haykal.  "And, those travelling together can enjoy individual programs tailored to their own interests while also benefitting from shared experiences."
An evidence-led approach to wellbeing focusses on three practices – movement, nourishment, and rest – which are connected and enriched by one another, helping guests get familiar and maintain a conversation with body and mind. These three practices are the basis for programming, and integrating elements from all categories lead to a balance that is at the heart of the Sensei philosophy, as well as helping guests discover new patterns and experiences they can implement in their everyday lives on a consistent and ongoing basis.
From private spa hale to world-class cuisine, guest will enjoy a luxury of limitless choices including body treatments; personal training; group classes and lectures in yoga, meditation, fitness, nutrition, mindfulness, Hawaiian culture, art and enrichment, meditation and cultural immersion,; and enriching activities on land and sea; all while experiencing the beauty of the secluded island of Lanai.
Customised Programming by a Sensei Guide
Each customised itinerary is prepared in advance in consultation with a dedicated Sensei Guide.  Throughout, the experience is optimised utilising technology – such as thermal body mapping and sleep analysis – along with coordinated input from the Sensei Guide and team of on-site wellness practitioners to uncover opportunities for growth and enjoyment and adapt the program to individual guest needs.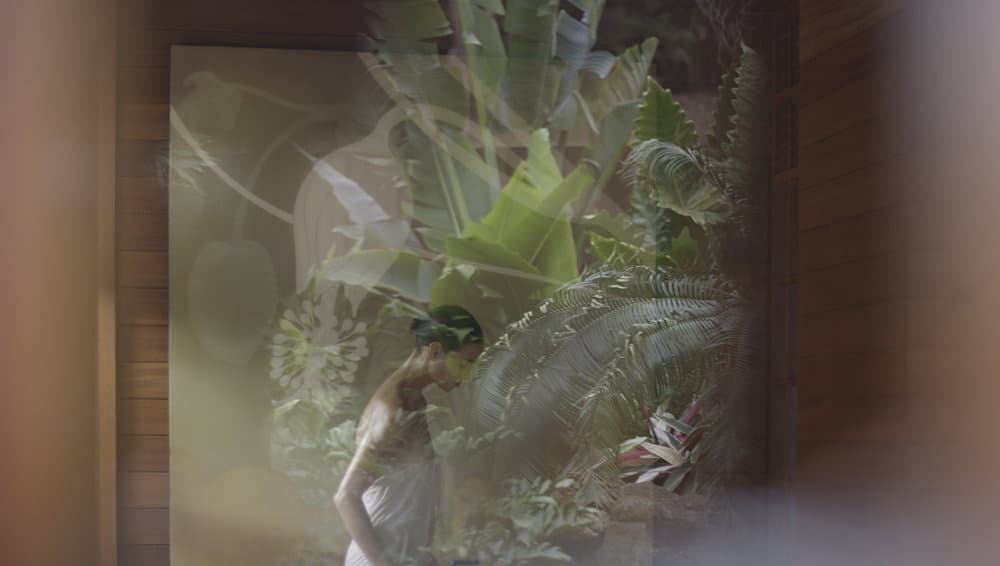 At departure, guests leave with a review of learnings and suggestions to continue on a path of wellness once at home, including the option to check in with one's Sensei Guide.
Don't Miss Experiences
Two essential experiences at the Koele retreat are private guided sessions and Sensei Featured Experiences at the Spa.
Guests have the opportunity to meet one-on-one with Sensei Guides, many of which have Masters degrees in their fields of practice, for guided sessions in topics such as nutrition, fitness, mindfulness, stress management and yoga. Every session is fully personalised according to each guest's intentions with offerings from a private cooking lesson to a personal Vinyasa class focused on building core strength or refining a challenging pose. The sessions complement the 10 to 16 daily scheduled classes and lectures led by trained wellness staff and visiting experts.
Three Sensei Featured Experiences showcase the key components of the philosophy, offered in the 1,000 square foot (93 square metre) private hale.  Private spa hale are designed as individual sanctuaries, with treatment areas, indoor/outdoor showers, infrared saunas, Japanese ofuro bathtubs, private plunge pools and lounge areas; two hale also include watsu pools.
 "Move" is a two-hour treatment focussed on the importance of mobility and movement, and features a segment on land or in a private pool where water shiatsu includes floating, rocking, cradling and stretching with the help of a trained therapist.  "Rest" takes the art of unwinding to a new level, beginning with a soothing, skin-nourishing bath and continuing through breathwork, face and scalp stimulation, and finally, a transformative full body massage.  "Nourish" takes advantage of the Koele Retreat's tropical location outdoors among bamboo and banyan, with massage oils and body wrap using local oils and extracts.
Dining at Sensei by Nobu
Chef Nobu Matsuhisa has long been at the forefront of innovative cuisine grounded in Japanese sensibilities and clean ingredients.  Guests of Four Seasons will enjoy a wellness menu created by Chef Nobu and his team in close collaboration with Sensei's nutritionists.  On the Sensei by Nobu menu are such Nobu favourites as the world-renowned black cod with miso, as well as a new selection inspired by the bounty of the steps-away Sensei Farm Lanai, and the neighbouring islands and waters of Hawaii.
For example, one's day might begin with a simple yet carefully prepared breakfast bowl featuring seasonal fruits and berries, or a traditional Japanese breakfast of baked fish, omelette, miso soup and condiments.  The lunch menu might include a fresh gazpacho with hydroponically farmed tomatoes, avocado and grilled shrimp from Kauai, while dinner choices range from fresh seafood and locally-raised meats to vegetarian options prepared in Chef Nobu's signature style.
Additional options also include the Koele Garden Bar, and private hale, poolside or 24/7 in-room dining is also available.
An Island's Worth of Recreational Opportunities
With 90,000 acres (36,000 hectares) of nearly untouched wilderness ranging from pristine beaches to mountains, red lava cliffs and lush rainforests, Lanai is a playground for lovers of all things outdoors.
 At the Hotel's sister property, the beachfront Four Seasons Resort Lanai, guests can avail of a Jack Nicklaus-designed golf course as well as diving, snorkelling, fishing, sailing and other ocean-based water sports.*
Beyond the two properties, Lanai City is a charming village within walking distance from Koele, highlighted by boutiques and galleries showcasing the creativity of island residents.  Also near the Hotel, Lanai Ranch at Koele offers horseback riding, there's the Lanai Archery and Shooting Range, and the Adventure Park has ziplines and rope challenge courses.
Sensei Guides can also arrange excursions further afield on foot or in a 4×4 off road vehicle, with tips on where to find the prettiest views, the secret beaches and the best spots for a picnic.
All the Details
Retreat packages at the adults-only Four Seasons Hotel Lanai at Koele include accommodations in 96 light-filled rooms and suites opening onto private balconies or lanai, newly decorated by Todd-Avery Lenahan of TAL-Studio, who also conceived the overall design of the Hotel.
Also included are flights from and to Honolulu aboard Lanai Air, and ground transportation to the Hotel as well as shuttles to Four Seasons Resort Lanai and Lanai City.   The minimum stay is three nights while seven-night vacations are highly recommended to maximise the experience.
Begin the Journey Now
To embark on a fully customised, science-based wellness retreat for mind and body, call 1 800 505 2624 or click here for more details.
*While nearly everything is included at Four Seasons Hotel Lanai at Koele, A Sensei Retreat, some activities are offered at extra cost.  Inquire for details.