By David Saunders, Health Editor | UPDATED: 08:28, 08 July 2020
The menu items offered at a number of fast food chain restaurants have increased by a whooping 226%. Despite now being spoilt for choice, our options not only come in larger portions compared to 30 years ago, but our meals on average have increased in salt and calories.
With many of us living fast-paced lives, it's often easier to grab lunch on the go, but with the right nutrients and homemade lunches you can watch both your money and waistline…
A recent study has found that despite the addition of healthier items on fast food restaurant menus, fast food is actually unhealthier than it was 30 years ago.
The study concluded that the calories and portion size (increase) in popular fast food chains have worsened over time and remain high. It is the speed and convenience that makes fast food so popular but it doesn't have to be unhealthy! Consider itsu the healthy Asian-inspired food chain, where food is made fresh on site, everyday. The extensive menu at itsu has over 50 dishes that are under 500 calories and 40% of their dishes are vegan!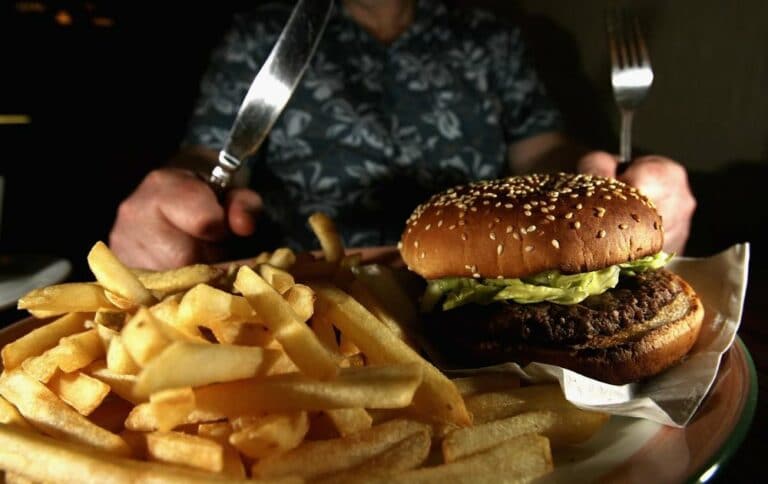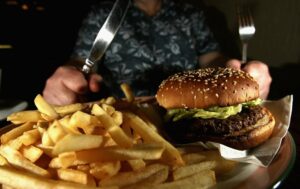 NEW: Hoisin Duck Bao Buns…
itsu is one of the first high street food retailers to release Bao Buns, a popular Taiwanese street food. Steamed without chemicals or preservatives these Bao Buns are filled with hoisin duck and braised leeks for a sweet and savoury lunch or dinner. Made fresh on site everyday and at just 382 calories this dish is among itsu's 50 dishes under 500 calories! RRP £4.99, nationwide stores.
'No Meat Mondays' Bento…
This filling dish contains Beechwood smoked organic tofu with lots of nutritious veggies and sushi rice in a sesame dressing. The tofu provides immune enhancing iron and calcium as well as essential minerals like magnesium. The broccoli and red cabbage provide fibre that is great for gut health and vitamin B6 to support cognitive function! RRP £7.99, nationwide stores.
The importance of meal prep
Meal plans are usually associated with gym goers who want to make sure their bodies are getting the correct nutrition, but meal prepping can also help you ditch the extra salt and calories. "Prepping your meals for the week on a Sunday can ensure you have healthy, nutritious lunches available to take with you to work. By already knowing what you're going to eat for lunch it eliminates the factor of spontaneity, which can lead to the temptation of buying take-away or processed and packaged foods, which can be filled with added sugars, salt and calories" explains Nutritionist Cassandra Barns.
Ingredients
   ¼ raw beetroot*
   ½ organic blueberries
   ½ banana
   1 handful of rocket
   2 sprigs of mint, leaves only
   ½ cup almond milk
   A touch of cracked black pepper
   ½ cup water
   2 inches cucumber, chopped
   1 to 2 servings of sense* for busy lives (RRP £21.99, 150g, Boots)
Money Saving Tip: Spread the word around the office, buy the ingredients together and divide the cost!
Increase your vitamin intake
We are all guilty of needing a little boost, whether that's prior to a workout or to give us that midday pick me up. Rather than opting for a high calorie meal that will leave you feeling lethargic in the afternoon, eat your prepared lunch and wash it down with a sense* for Busy Lives smoothie or juice.
"Sense* for Busy Lives has been expertly designed to support the modern lifestyle, to help avoid oxidative stress and reduce fatigue. Containing a range of essential vitamins such as, vitamin B12 and iron to provide a natural energy boost, helping you hit the ground running and tackle your to-do list.
Iodine, iron and zinc are also included to support normal cognitive function, promoting a focused state of mind," explains Accredited Nutritionist MSc/BSc at sense* (www.senseproducts.co.uk), Dimitra Sentelidou.