Last updated on January 15th, 2023 at 03:15 PM
Dogpound, the exclusive gym personal training club and fitness lifestyle brand founded by Kirk Myers, announces it will open a new West Coast location in West Hollywood Los Angeles in May 2019.
This will be Dogpound's second location since opening its New York flagship in Spring of 2016 and reflects the sustained, rapid growth of Dogpound as a disruptor in the fitness and entertainment community.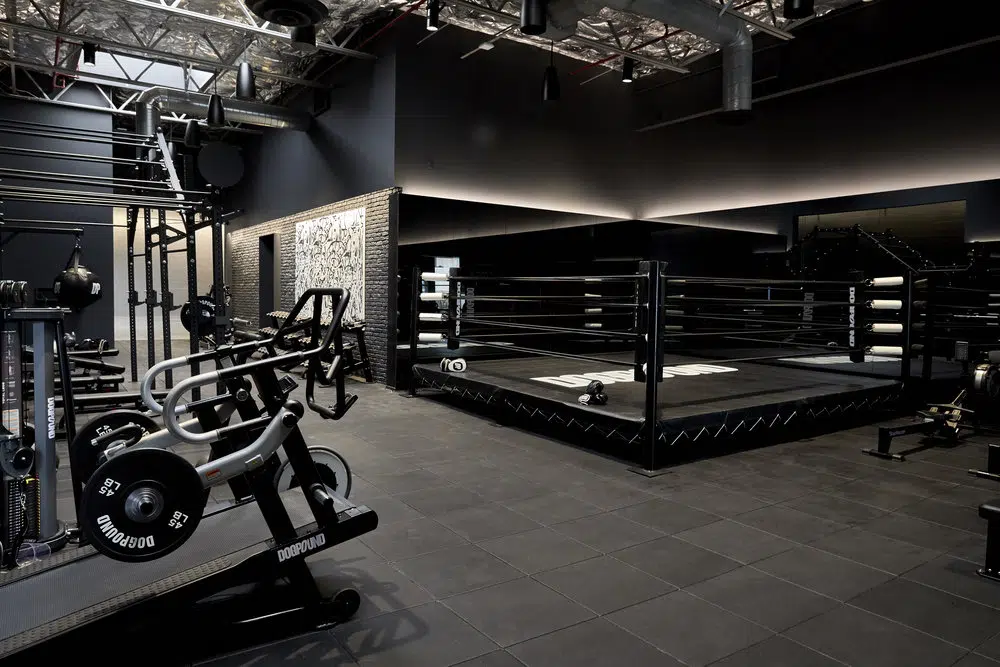 The 5,500-square-foot space, located at 627 N Robertson Boulevard in West Hollywood, will boast Dogpound's largest-ever training facility and introduce Dogpound's infectious energy to Hollywood.
The spectacular, vaulted-ceiling industrial space expands upon Dogpound's New York program by featuring a visual art program curated by Vito Schnabel and a retail storefront for Dogpound's forthcoming apparel collection.
I became a fan of Dogpound while staying in NY and I'm very excited to be a part of its move out to LA"

— Adam Levine
With creative direction and branding by Baron & Baron and architecture by Michael Kirchmann of GDSNY, Dogpound West Hollywood reflects the sleek chromatic palette of the New York location but on a bigger scale.
Fabien Baron and Michael Kirchmann are ongoing partners of Dogpound and have been with the gym as members and partners since its inception.
"Dogpound is a movement, and since our conception, we have gathered enough momentum that now opening a location in LA is inevitable." – Kirk Myers, Dogpound Founder
"It's been incredible to be a part of Dogpound's success in New York, and it's all thanks to Kirk who knows how to bring amazing people together to create something that reflects his kind, welcoming, and generous personality. It's now time to bring that unique vision and experience to Los Angeles." – Fabien Baron
Dogpound provides its high-profile clientele, including industry leaders in fashion, business, and entertainment, with a peerless personalized training experience that has received wide acclaim and has created passionate loyalists.
The West Hollywood location will bring on new partners and serve as a studio for founder members, including entertainer Adam Levine long-time clients include Hugh Jackman, Karlie Kloss, Steve McQueen, Christy Turlington, Ashley Graham, Jasmine Tookes and Olympian Miles Chamley-Watson.
"Dogpound is my all-time favourite gym to train at! The energy in there is always at its best and the trainers make the workout fun! Sometimes you don't even realize you've just done an hour workout! " – Jasmine Tookes, Model.