By David Saunders | UPDATED: 05:28, 13 December 2019
New Year, New You' is a completely clichéd concept. This idea that you should wait until the start of a new year to up your fitness activity – it's a completely outdated sentiment. However, there's no denying that the month of January is an excellent time to save the pennies on some incredible fitness studios and classes
From boutique to budget, here are three of the best fitness-based offers to help increase your feel-good endorphins and save the post-festive season purse-strings.
Barrecore's January Challenge, £150
Dubbed the 'New Year REFRESH', Barrecore is rolling out its January offer with one hell of a fitness challenge to Londoners. Four barre-based fitness classes per week for four weeks for only £150. The goal of this challenge is to showcase the incredible transformative powers of barre fitness for your physique. The ballet-inspired workout is popular among A-listers and models such as Pippa Middleton and Jourdan Dunn due to it's low-impact but high-intensity method, as results are palpable. Averaging at under £10 per class, this is an incredible introductory offer from the brand and Barrecore guarantees you'll leave feeling longer, leaner and more sculpted after the challenge. *Starts Monday 13th January
Ten Health & Fitness's Introductory Offer, 4 Classes for £50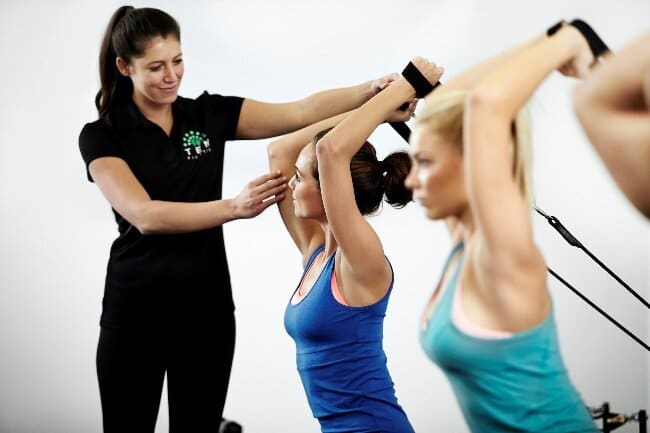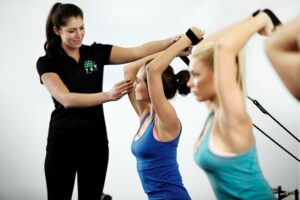 For anyone who doesn't fully understand the power of Pilates, now is the time to take note. Pilates is a low-impact workout which tones and sculpts your body but also helps with postural alignment as well as joint and muscle aches and pains. Whether you're recovering from injury or trying to out-exercise a desk job, Ten's expert instructors and award-winning classes are the way forward. The introductory offer from Ten is an absolute steal and once you've felt the euphoric calm after a Ten session, you'll be begging for more.
MoreYoga's 5 Classes for £5
If your New Year's Resolution isn't' just to find fitness, but also to find a balance of good mental health practises, incorporating yoga into your daily life could be the winning ticket. MoreYoga is offering all new members an incredible offer of 5 classes for a £5 to use over 5 days. Get the next decade of your life off to a great start with MoreYoga, which is dedicated to making yoga more affordable and want to encourage people to discover the enormous health benefits that yoga brings.