Deliveroo today launches its first ever gift card to meet the demand for Secret Santa and stocking fillers this Christmas.
With most of the country in restrictive tiers which do not allow guests to dine in restaurants the demand for delivery alternatives has increased.
The eagerly anticipated gift card is easy to buy and doesn't even need to be wrapped making it perfect for that last minute present.
Available from today (Dec 18) – following a surge in demand from customers, the gift card which can be purchased online and via the app and is sent in an e-gift card format, can be gifted instantly to the intended recipient in denominations of £10.
So even if you leave your gift until the special day, there's still time to buy, send and receive.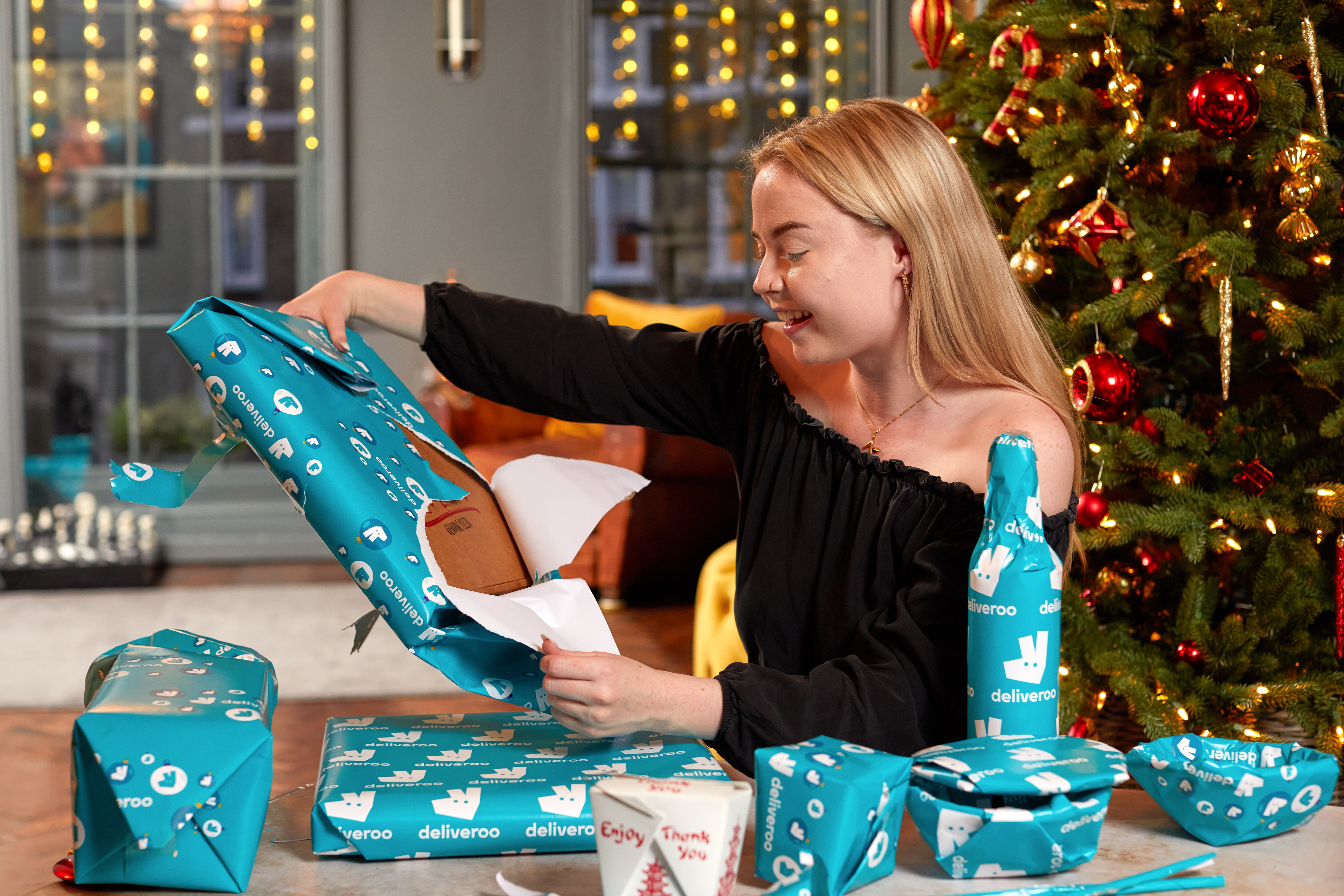 An ideal present for food and drink lovers, the gift card brings together some of the UKs best food producers, restaurants and supermarkets to re-connect foodies with their favourite restaurants or encourage them to try something new with the bill covered by somebody else.
The card has a number of designs from Christmas, Congratulations and Happy Birthday through to a simple thank you or A Gift from Me to You message.
Deliveroo spokewoman Arabella Jenkins said: "For many people the food they consume at Christmas is one of the main things they look forward to – and this year there are so many festive favourites from Pret's legendary Christmas sandwich to Burger King's Festive BBQ King and Pizza Hut's Christmas Pizza.
In a time where many people are unable to see their families and in what has been a catastrophic year for businesses in the hospitality industry, we want to encourage people to give the gift of food and drink.
It's a special treat for those receiving the gift, but also helps to continue to support our incredible restaurant partners across the festive period and beyond, because remember, a gift card isn't just for Christmas! It's the tastiest gift at any time of year."
Deliveroo hopes the card encourages people to give the gift of food and drink this year, enabling people to stay at home to enjoy a delicious meal and special tipple, all the while supporting their favourite chains and small independent restaurants local to them.
And to celebrate the launch 500 lucky people will be in with a chance of securing the first batch of cash-filled cards by entering Deliveroo's Fortune favours the Festive Name ballot. The catch? You must have one of the below festive names as your forename or surname:
Holly
Noel
Angel
Carol
Star / Starr
Bell / Belle
Clement / Clementine
Nicholas
Gabriel
Davi
To enter you simply need to email fortunefavoursthefestive@deliveroo.co.uk before midnight this Sunday (20th December) sharing the below details to be in with a chance of winning a Deliveroo gift card with £10 credit ready for spending, courtesy of Deliveroo to say Merry Christmas:
Your full name as per your Deliveroo account. The email address attached to your Deliveroo account and your postcode.
Deliveroo has gifted its first ever fully loaded gift card to a person with the Twitter name Taydoll from Essex who tweeted the brand pleading with them to launch a gift card pre-Christmas.
"I feel like a celebrity or an influencer. So happy to be the first to receive this and obviously loving that Deliveroo has launched a gift card finally. Although, with my new found fame now all my friends and family know what they're getting for Christmas!!"
For Terms & Conditions, head to: https://foodscene.deliveroo.co.uk/terms/