By David Saunders, Health Editor | UPDATED: 08:28, 08 July 2020
Solid Cologne UK was created for those who travel, as it's made from wax it doesn't need to be put into a clear bag whilst going through airport security. This also means it's impossible to spill and you won't use as much as only a little wax will help you smell great all day.
The cologne comes in a small convenient sleekly designed tin, however don't be put off by it's small statue, as we know size isn't everything, it maybe small but this waxy cologne packs an almighty punch and will last for quite some time, so it is money well spent.
All the Solid colognes are made from the highest quality of natural ingredients including Beeswax, Shea butter & Jojoba oil. which all support and protect the skin.
The concentrated wax fragrances are portable, natural and moisturizing. It's so easy to apply and handy too. Perfect for carrying in your pocket or gym bag and you can travel on aircraft with this range. Discreetly packaged, application is fast and easy. Whip it out in the office, on the bus or in a crowded club/bar.
The scents are subtle but refreshing leaving you with a noticeable clean and fresh feel which are identified within close proximity. The blend of various notes within the solid colognes tend to stay on the skin which allows the fragrance to evolve throughout the day while interacting with your body temperature.
Solid Cologne UK is Available in a range of scents including: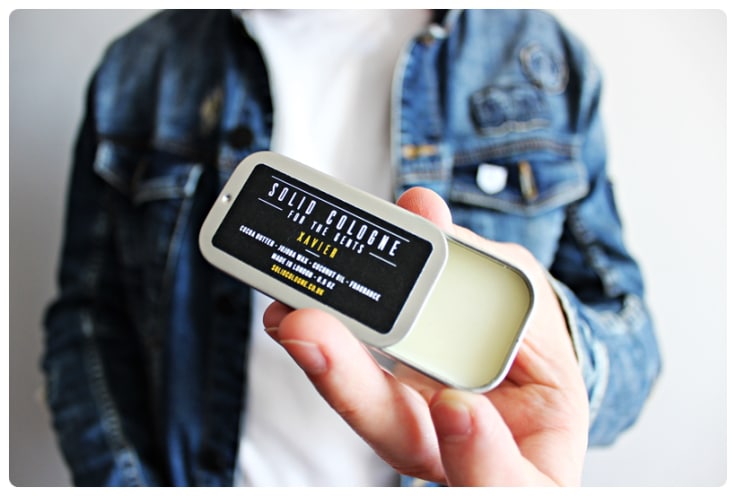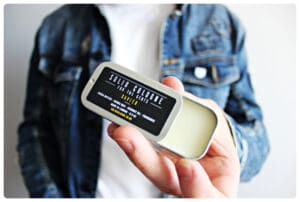 Alexander – A sweet, rich and sophisticated scent. The cologne begins with fresh grapefruit, leading to the heart of aromatic bay leaf and jasmine. The woody base includes patchouli, oak moss and ambergris. A truly unforgettable cologne
Alexander costs £14.99 from Solidcologne.co.uk
Xavier – A refreshing, deep and strong cologne, perfect for those who are looking for a sweet yet seductive scent. Xavier consists of lemon with notes of lavender and patchouli which enhance the night floral backdrop of this fragrance. Base notes of vetiver and incense.
Xavier costs £14.99 from Solidcologne.co.uk
Magnus – A strong, clean and woody cologne. This stunning and elegant cologne is an instant hit from the go. The fragrance starts with a fresh, citrusy notes of grapefruit and lime.
Magnus costs £14.99 from Solidcologne.co.uk
Sikander – The cologne has fresh and citrusy top notes, followed by warm and splcy middle notes including geranium, cinnamon and cloves. Base notes involves of sandalwood, vetiver, cedarwood and musk
Sikander costs £17.99 from Solidcologne.co.uk
We highly recommend you try out one of these refreshing fragrances from the range as we for one are totally sold on this brand.