Last updated on September 4th, 2023 at 02:00 PM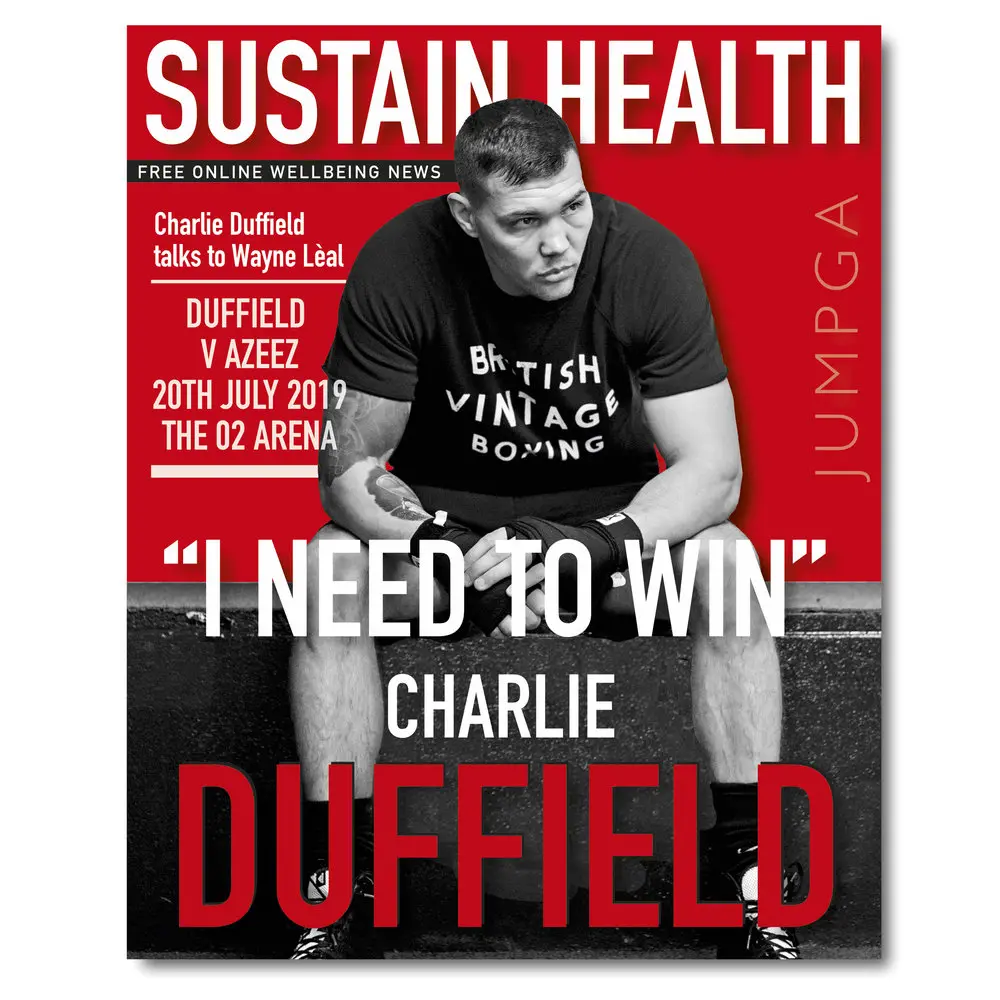 ARE CHANCE ENCOUNTERS, really chance encounters? Six months ago, I met Charlie Duffield in the same way that I met former middleweight champion boxer Darren Barker–by chance!
There is an old Chinese proverb that reads; 'The heart is always trying to figure out what the heart already knows' basically a gut instinct.
I have quite a good sixth sense when I meet athletes for the first time and usually gauge within a short conversation their character.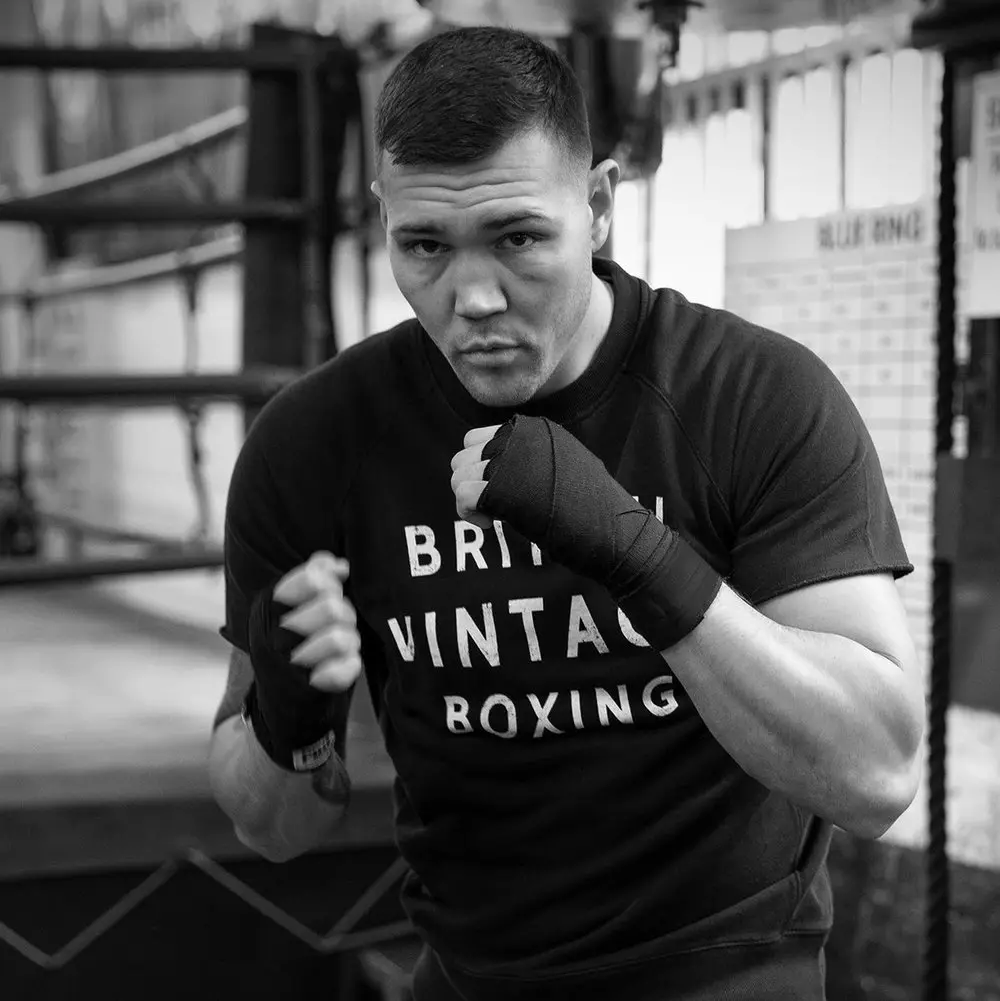 Charlie has a self-effacing characteristic that has dealt with the disappointment of defeat and turned it into a lesson. He says he is now greedier, better than before, and ready to fulfil his boxing dream to become a champion.
According to Former Olympics Coach James Michael Lafferty, the difference between a Winner and a Champion is that the winner wins occasionally while champion wins with consistency, over to you Charlie.
Who is West Ham fan, Charlie Duffield outside of boxing?
More than anything, I am a doting dad to my two girls, Lillianne and Robin.  My girls are 2 years old and 8 weeks old. I am very much a family man and always have been, even before I was a dad and a husband.
I come from a big family, I have eight siblings and both my parents come from big families too.
We always have big family parties and get-togethers. I love it! I'm also a personal trainer and fit my clients in around my boxing training and commitments, as that takes priority for me.
How did you get into boxing?
When I was about 10, my dad, Charles, took me to West Ham ABC. I was a bit of a terror as a kid and apparently, this was a desperate bid to get me on a better path and disciplined.
It worked! I loved it from the minute I stepped in there and within a few months, I already had my first fight lined up.
I remember that feeling still, I couldn't wait to fight, and it went from there. I loved training and being around the likes of Micky May and the older, more experienced boys at the time, so I threw myself into it.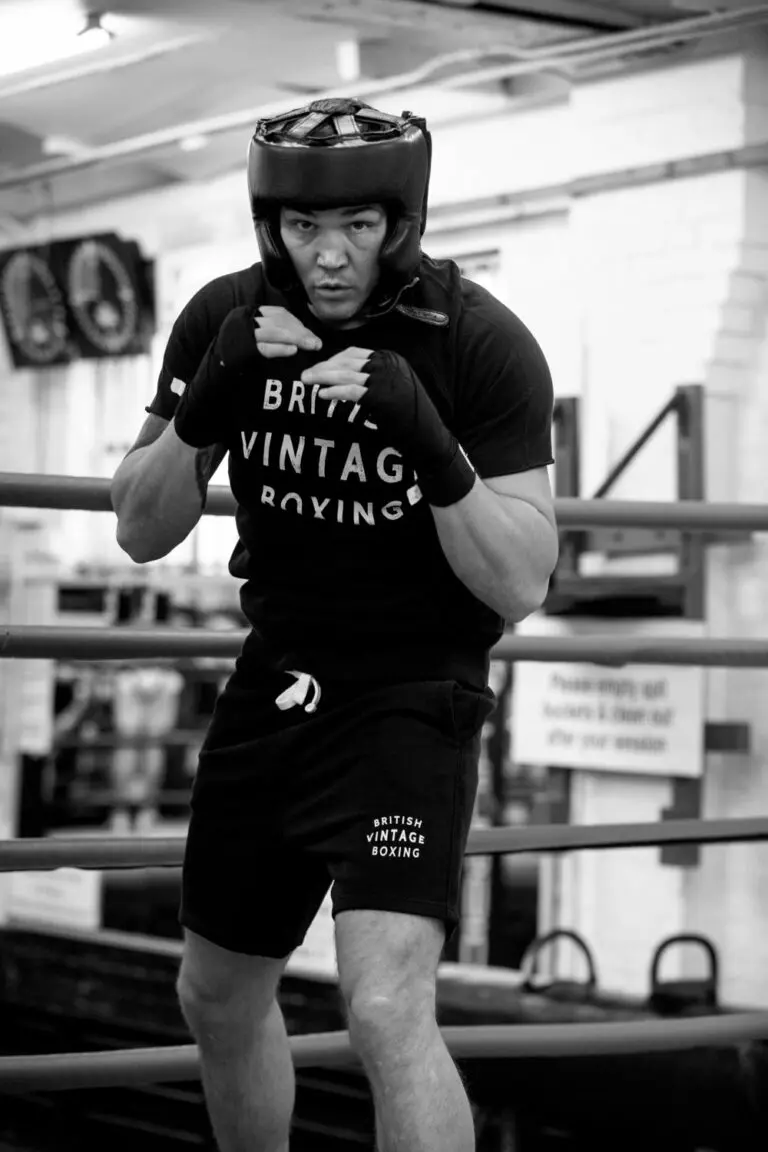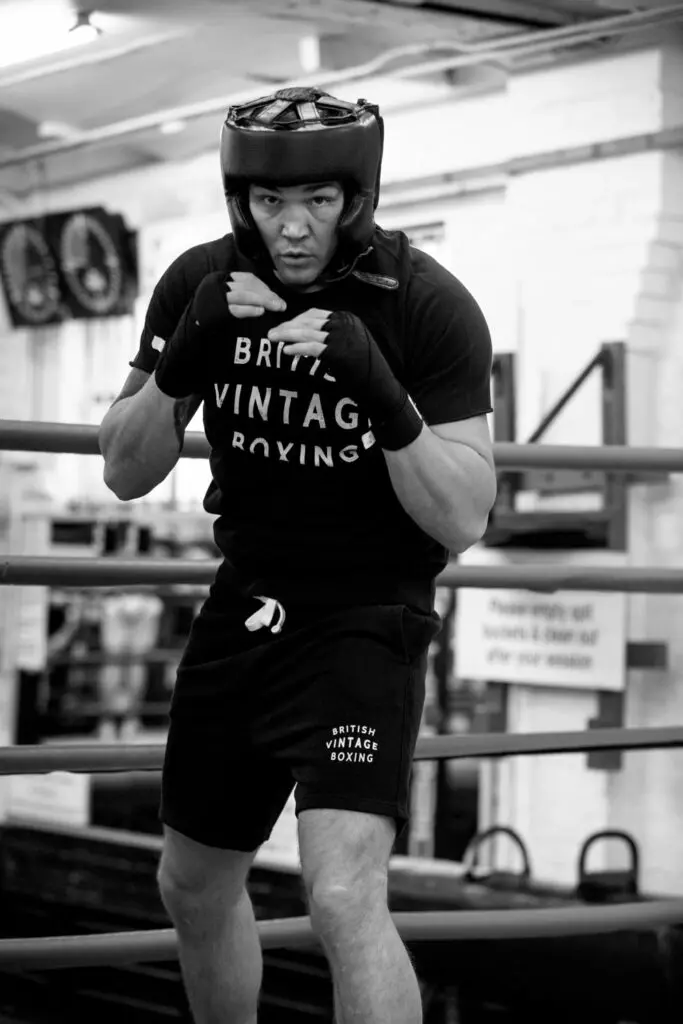 How well did you do in the amateurs?
From the age of 11 when I had my first fight to the age of 16, I probably had near on 70 fights.
I only lost a handful. I got to two NABC finals and won the Schoolboys at 16.  I then fell out of the sport a bit because I hated dieting and felt like I was missing out when it came to my friends.
If I'm honest, I was also frustrated that boys I was beating were getting better recognition and picked for teams I wanted to be in. It was immaturity on my part, but I cut my nose off to spite my face and stopped training.
I have mixed feelings about the decision to walk away from the sport now.
I regret not sticking with it as I believe I would've progressed and got the recognition I was fighting for.
It would've kept me on the straight and narrow and stopped me from making some stupid decisions.
But everything happens for a reason and I can't change that now. I did get back to the sport at 21.
I went to watch my friend Dudley O'Shaughnessy train in the lead up to the ABA's and his dad, Brian, who was my trainer as an amateur along with the legend Micky May, dared me to make a comeback and enter the ABAs the following year.
I decided to and trained for three months in the lead-up and got for the finals. I carried on training after that, but then tore my rotator cuff and it put me out again.
Who was your boxing hero growing up and why?
I'd say Rocky Marciano. I've idolised the man since first watching one of his fights. I love his fighting style.
It goes without saying the great Mohammed Ali is an idol and Thomas Hearn's is another favourite of mine.
They all have different styles and qualities, but something draws me to them.
I didn't actually watch much boxing growing up, it was later in life I took more of an interest and it's probably what gave me my passion back for it.
What has your technical preparation been for this fight?
Working up here in Loughborough has been tough, but I'm learning a massive amount. We get to use state-of-the-art equipment and I'm learning so much about the scientific aspects of training by a great team of trainers. The biggest difference about being here is being around Dillian Whyte.
His training structure is really good. It works incredibly well for me because every day is different from one day to the next, we might be doing rowing intervals and the next sprinting on the track.
Sparring with Dillian has been a real learning curve because he knows all the tricks of the trade.
We've sparred in the past, but I'm gaining a lot in terms of technical preparation being able to regularly spar him and also Richard Riakporhe in this environment.
Being away from my family has been difficult, but this camp is an amazing opportunity for me, and I've benefited massively from having this level of training and being around the people I've been around.
How did the Azeez fight get made?
Andre Sterling gave up the Southern Area title to fight Craig Richards at the York Hall to set up a shot against the current British champion Joshua Buatsi for the British light-heavyweight title.
We heard through the grapevine that Azeez was struggling to get an opponent prepared to fight him for the belt.
So, Mark and I put it out there that we want the fight. Mark was then approached by Lee Eaton to set it up and we said yes straight away.
How well do you know Azeez?
I know him very well. We both train out of Peacock Gym and his trainer is my former boxing coach Brian O'Shaughnessy, who was like a second Dad for me growing up.
I've never sparred with Azeez, but I think that it's a good thing because neither of us knows what to expect when we meet in the ring.
I think he will believe he has an advantage because he is being trained by my former coach who knows a lot about me.
But I have moved on a lot since those early days, especially training with Mark Tibbs. These days I see boxing as a career, so my attitude is totally different from what it was back then, and I train completely differently too.
What is different about your mental state, from your only professional defeat?
I'm a much stronger person mentally now. I have more structure in my life.
I will never get over the loss of my brother and will always have to stay focused when it comes to my well-documented gambling addiction problems, but I have learned to live life with positivity and am a lot more open now than I was then.
I've now beaten that demon that use to give really bad, bad thoughts, it's behind me now.
Mentally, I am completely different, and I've learned a hell of a lot from that loss.
Training and boxing have been therapeutic, especially training with Mark Tibbs. Before now I never took boxing seriously, before it has been just like a hobby.
I trained as and when I felt like it and no one could tell me what to do or when to do it. I also have a great wife who was a pivotal figure in my recovery.
We picked up the pieces together and I sometimes don't know where I'd be or who I am without her. She is my rock.
She pushed me all the way and even though she didn't know the full story of what was going on in my head, she went through the hell we were going through with my brother and stood by me as I self-destructed when it came to the gambling.
Come July 20th I'm going to show everybody who I really am and how far I've come from that time.
Where do you see yourself against current Light Heavyweights?
At the top, you've got Callum Johnson, who gave Artur Beterbiev a scare in October, before being stopped.
You've got Hosea Burton tall rangy fighter, Anthony Yarde who hasn't really been tested, Joshua Buatsi, who gets his opponents hurt and then gets out of there.
Always does the job in style. All in all, there are quite a few out there who are well ranked above me.
But I believe I can beat all of them, so I want to be pushing up through the ranks and challenge for the titles.
I rate most of the fighters in my division, but I rate myself more and want to prove what I'm capable of!  
I'm being given a great platform on the 20th to continue to do that, thanks to Dillian and Eddie Hearn.
What should fans expect to see from you against Azeez?
I've got a lot of respect for Dan Azeez but when I get into the ring, respect and friendship are put aside.
I intend to become a different man. I will beat whoever is in front of me, boxing is a brutal sport and I am willing to do whatever it takes to become a champion.
It is strictly business and come July 20th, fans are going to see a new me.
A message to your supporters?
I'm on a journey and I want everyone to be there with me.
With your noise behind me, it will spur me on to greater things.
I am grateful for the huge amount of support I've received since I turned pro and can't thank everyone enough for sticking by me even after the loss.
I know people can lose support in those circumstances, but if anything, my support is stronger, and it's overwhelming. I'm forever grateful!
Good Luck Charlie, from everyone at Sustain Health Magazine