Last updated on December 22nd, 2021 at 02:53 PM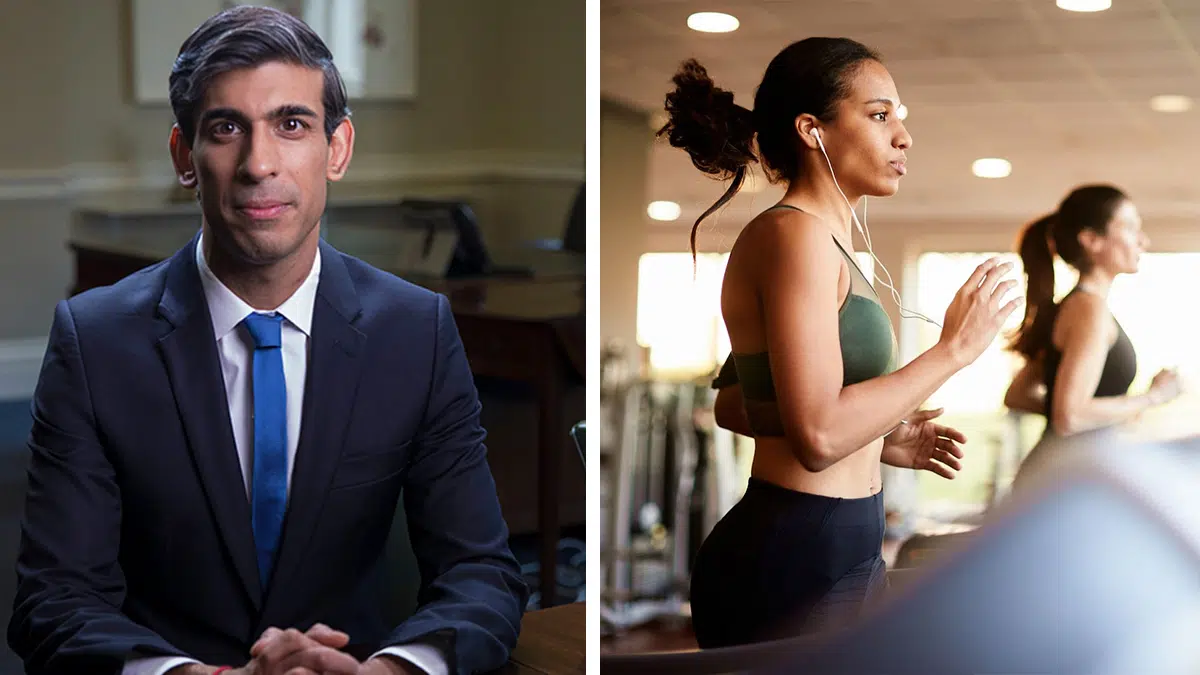 ukactive has issued the following full response to the Government's announcement (21 December), setting out the latest support measures
Huw Edwards, CEO of ukactive, said: "The decision, following hours of confusion, by the Government to omit gyms, pools, and leisure centres from access to new grant support within this financial package is shameful.
"It will lead to businesses that support the health and wellbeing of communities going to the wall.
"It is ignorant of all the evidence provided to the Government on the damaging impact of the existing Plan B measures to these facilities. 

"We will work alongside our members and partners to reverse this omission and ensure our members are fully supported and protected, alongside additional support required, such as VAT relief in line with other sectors, furlough support, and extensions to business rates relief and the National Leisure Recovery Fund.
"This is a health crisis, so to dismiss calls for support from these essential organisations that improve people's health is inexcusable and will lead to our nation's physical activity levels – which are already in a lamentable state – becoming even worse.
"Looking forward, the Government also needs to recognise that our sector is entering its most crucial operating period. It needs to ensure that the tens of millions of people in this country that depend on these facilities are able to use them, especially as we enter the depths of winter and the impact this has on people's physical and mental wellbeing.  
"We urge the government to think again.
ukactive has been in regular dialogue with the governments in England, Wales, Scotland and Northern Ireland, as the four nations look to stem the tide of the Omicron variant of COVID-19.
On Friday (17 December), ukactive wrote to the Chancellor, Rishi Sunak, and the Secretaries of State for DCMS, the Department for Business, Energy and Industrial Strategy, the Department of Health and Social Care, and the Department for Levelling Up, Housing and Communities – setting out the position of the sector and the impact of restrictions.
The letters follow the publication by the ukactive Research Institute of the most comprehensive safety data from the sector in Europe, showing extremely low rates of COVID-19 among people who have visited facilities – just an overall rate of 0.83 cases per 100,000 visits (from 12 April 2021 to 21 November 2021).
ukactive has called for the following financial package:
Suspend business rates for Q1 2022 for all health, fitness and leisure businesses, and agree to review the 2022/3 cap.
Introduce new grants to compensate for a lack of trade from Government intervention.
Include gyms and fitness centres in the reduced rate of VAT, ahead of a review into an extended and permanent reduction.
2022 – ahead of a review into a permanent reduction:
Extend the National Leisure Recovery Fund – with the pandemic's catastrophic impact on public leisure, the previous £100m recovery fund must be extended to cover the additional periods of closure and restrictions.
Reinstatement of the furlough scheme and sick pay.