Please don't think for one moment there will be a mention of a facial treatment or hand/foot treatment as it just didn't happen, sorry!
For many years now my wife had been on to me about taking her to Champney's Health Spa, and on each occasion I had rejected her requests, after all why would I "a hetro man, and a tight arse one at that!" want to go to a spa and sit there having a facial or foot/hand treatment.
Ironically a couple of weeks or so ago a call came into the office about visiting Champney's in Tring to sample the health spa and its treatments. Now, I could have sent one of our excitable staff members from the features team on this expedition, but I thought no, for once I'm going to write this feature from a male perspective.
Champney's was the original health spa, born from the initial vision of eccentric naturopath Stanley Lief, and Champneys Tring has now been a bastion of health since 1925, in fact Champneys was the health resort that started it all and led the way in an array of innovations and wellbeing breakthroughs throughout the UK.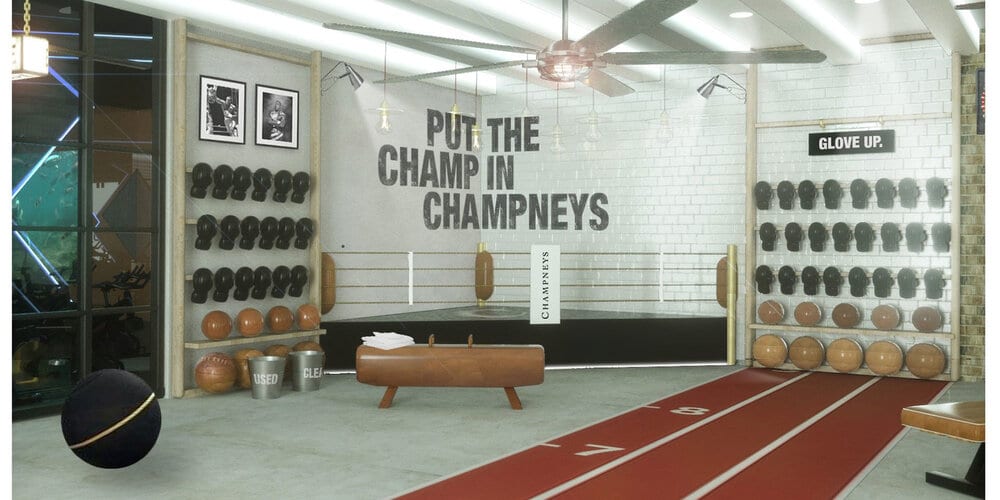 While remaining faithful to its beginnings, Champneys Tring has also moved with the times and after liaising with Champney's wonderful media team, I discovered that not only was I to be partaking in the Spa, but I would also be working out with Wayne Lèal who is the creator behind a couple of amazing SuperAger programmes that are on offer from the Health retreat.
After about an hour or so drive from Kent to the idyllic Hertfordshire countryside, I arrived at the once Rothschild family-owned estate. A short drive along the Downton-esque driveway I was greeted by a lovely waterfall feature before entering the doors of the resort.
Greeted at reception with a welcome pack about the resort which is set in 170 acres of the glorious English countryside, I was handed a complimentary drink and I quickly dropped off my bags to my room, got changed and set off around the premises to take in the full beauty of Champneys.
On my travels around the resort, I was quickly made aware of everyone walking around in white gowns, which to be honest most of you who are use to spa resorts will say "what's your problem with this?" Well, me being me and a virgin to a spa day found it quite cultish as couples or groups walked around in their Champney-issued white gowns.
Once I'd got over my issues of dressing gown attire I was adorned with a variety of innovative yet traditional spa treatments, the recent addition of a relaxation hideaway and the Marine and Wellness Spa, and as I predicted the manicure and pedicure salons. The resort is testimony to where it has led, others have tried to follow.
From the experience so far, for me all I could think was this would be right up my wife's street as nothing had really floated my boat, other than the gym and waterfall spa, this though was all about to change when I met up with my pre-arranged dinner with Super-Ager Mr Wayne Lèal that evening.
Now when someone says they're a trainer, you expect them to look the part, so when I met up with Mr. Super-Ager himself I got what I expected, a man who looked in his late thirties/early forties who you knew looked after himself. It was only after having a fantastic couple of hours over dinner that Wayne revealed his age.
I nearly choked on my pear crumble as I turned to him and expressed my disbelief, this guy seriously lives to the word SuperAger.
Champneys, as you can imagine is all about food and it lived up to everything you could possibly imagine and over the healthy and delicious dinner, Wayne the definition of everything I'm not, told me how he could improve how I think upon life, improving the health and well-being of my body and mind through his techniques.
For me being in my early forties now I'm constantly suffering from injuries through traditional methods of training in the gym, I'm quite a heavy bloke, you could say in the heavyweight boxing category, so anything impacting my joints now takes a hefty recovery and although I fight through it have always looked at alternative methods to keep fit.
Wayne went on to explain how currently and over the years, he has been training the likes of former middleweight boxing world champion Darren Barker, British heavyweight boxer Dave Allen, aka The White-Rhino, Valerian Spicer a former aba world ranked champion boxer and even Frank Bruno who likes to frequent Champneys regularly to keep himself healthy and fit.
There are two training programs that include lowering your biological age through doable exercises, and increasing your mobility, flexibility and strength using multidisciplinary training (physical and psychological) to reduce chronic back pain.
Lèal teaches and even when he was telling me about them I thought "there's no way these are going to get me in shape", SUPER-AGER Yoga (JUMPGA, endorsed by the Yoga Alliance Professionals (exercise on a trampoline)) and KUN-AQUA (non-swimming training, (imagine Tai-Chi in the water)).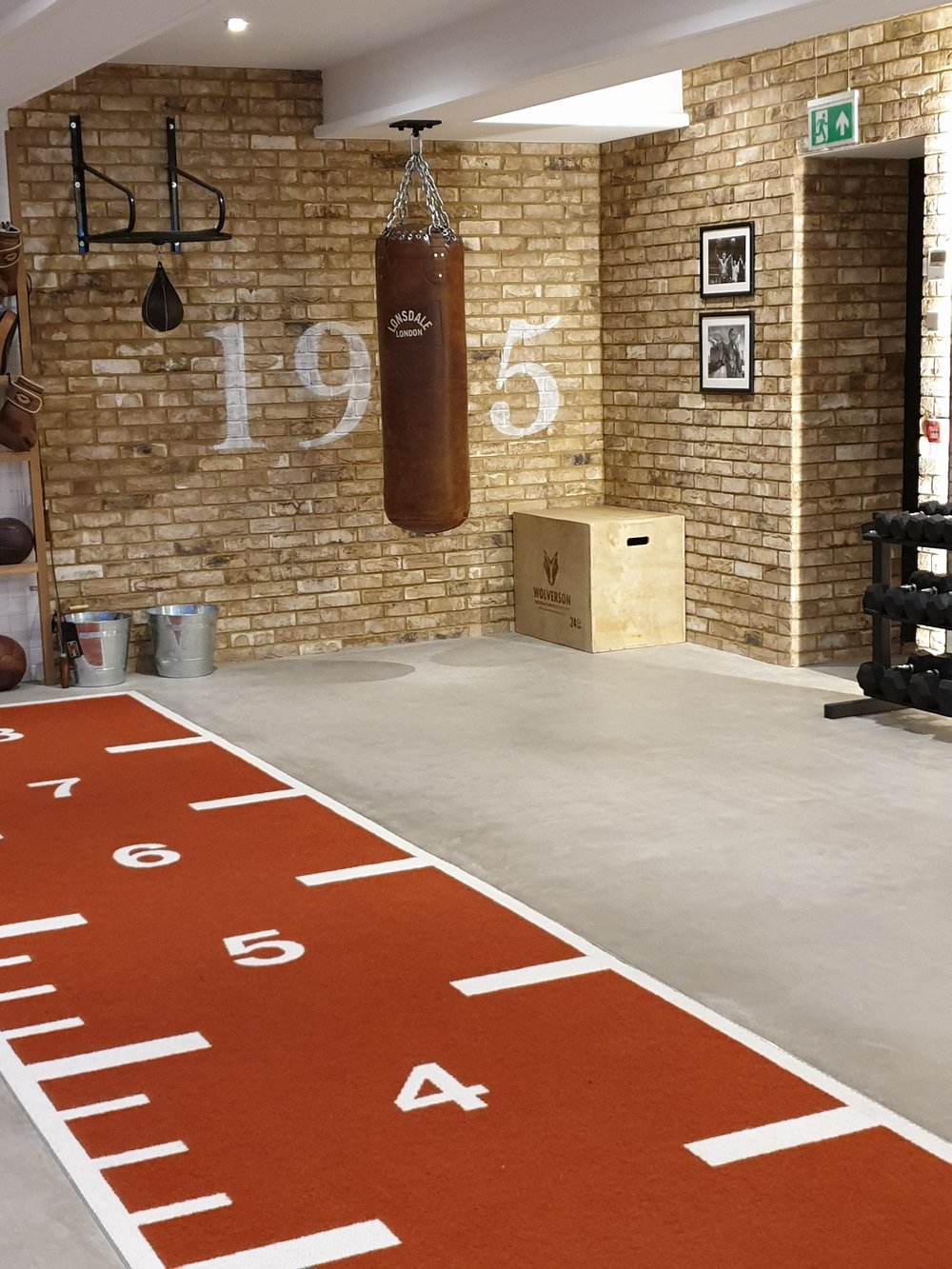 So when you think of boxers, what does that conjure in your mind, running through streets in the early hours or pounding the punch bag day in and day out, me too!
I'm sure they too had thoughts like mine when they began the training with Lèal, but the proof is in the pudding (pardon the unhealthy pun) and I guarantee that they will all whole-heartedly vouch for the benefits of this training. And in fact there is a whole interview with Darren Barker where he praises Lèal for getting him mentally ready in Las Vegas before he went on to become British Middleweight World Champion.
His training is a tool-kit for the mind, giving you a clear sense of personal accountability and self-responsibility, there are also no excuses to be made when you train with Wayne (not that I would) the man has not only injured every major joint in his body, cheated death on numerous occasions and gone under the knife several times including a hip replacement.
Even if you aren't knocking on a bit like me, don't discount the Super-Ager programme as it has been established to help you for later on in life not for when you become more mature like myself.
And if you think you need that extra bit of encouragement to keep going Wayne can help you stick to your plan, his SKYPE sessions enable you to work out remotely, so if you can't make it along to Champneys in Tring or get to Wayne's private studio in Central London you can still workout from anywhere in the world using your phone or computer.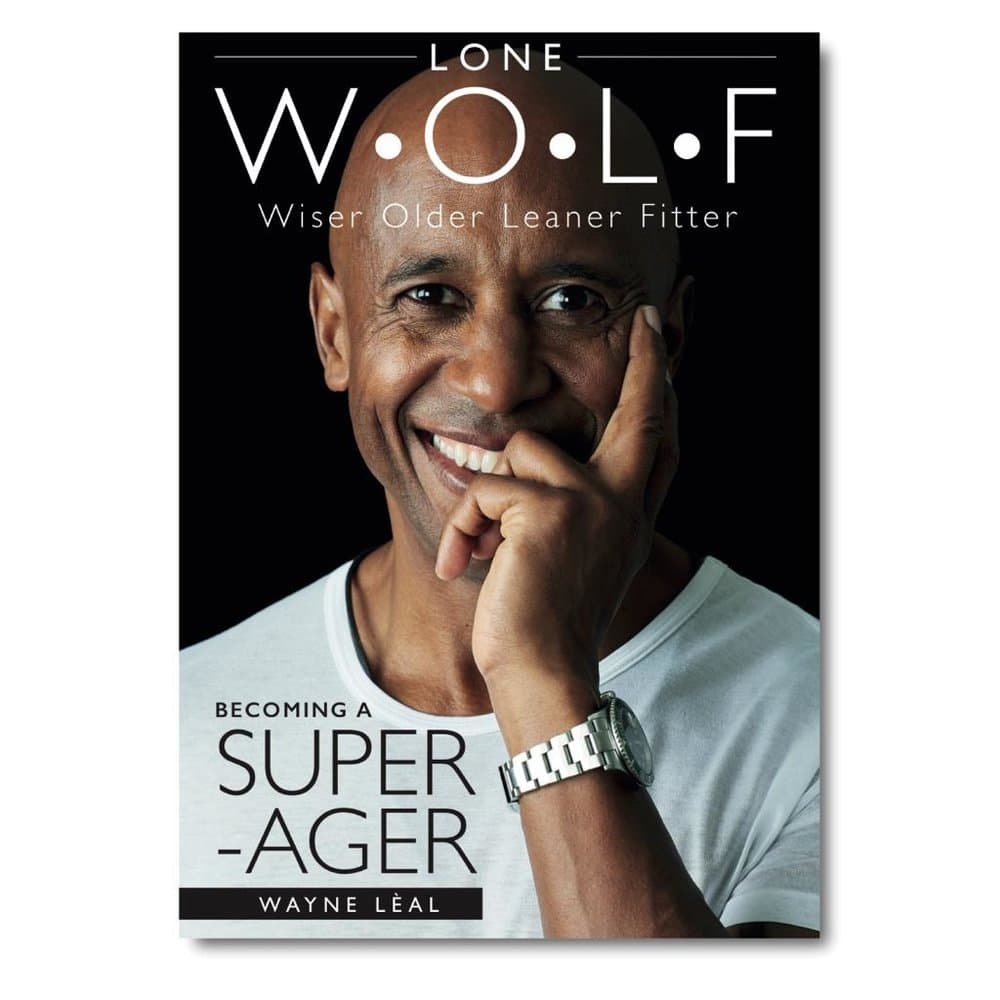 Curious to find out more, check out the book Lone W.O.L.F written by Wayne Lèal. It's a book that could be described as a start to a new way of life and it gives an insightful view of how the man himself got his life experience.
Buy on Amazon Here: