By David Saunders, Health Editor | UPDATED: 08:28, 08 July 2020
Whether you're an avid follower of celeb gossip or not- it's hard to deny we often want to know their secrets! This seems to always involve their style, love lives and especially how they achieve their look.
We've rounded up the celebs with arguably some of the most coveted looks on the planet right now and with thanks to our experts, recommended some products to help you emulate their fab looks and wellbeing…
Kylie Jenner and Collagen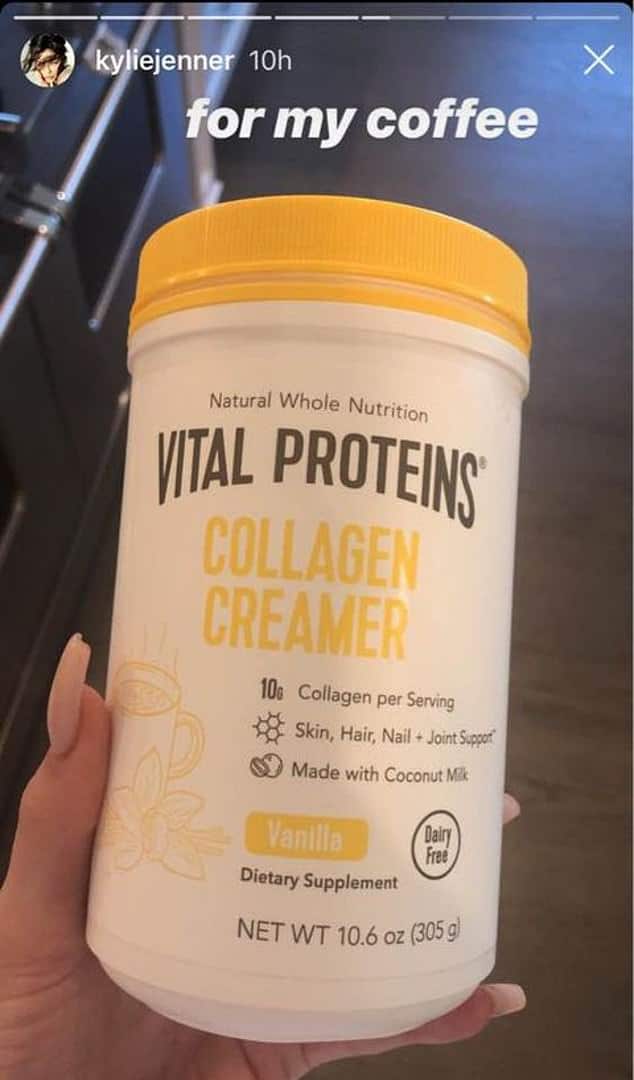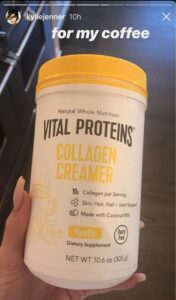 Kylie recently revealed more of her life when she showed on her instagram stories that she uses a collagen supplement in her morning coffee. Perhaps the best-known benefit of collagen is that it is great for our skin. This protein provides skin with elasticity helping it to appear healthy and youthful!
We all want glowing, vibrant skin including Ms Jenner. Collagen is the most abundant protein in our bodies and supports a wide range of tissues! Unfortunately, collagen starts to decrease when we reach our mid 20's.
Martina Della Vedova, nutritionist at Natures Plus(www.naturesplus.com) recommends taking a collagen supplement.
Martina explains, "Natures Plus Collagen Peptides is in powder form, meaning absorption is easier and quicker and the serving amount is much higher, it provides 10 grams per scoop where a tablet wouldn't be able to deliver more than 1 gram".
If you want a less sugary alternative to Kylie's Vanilla Collagen Creamer, try Natures Plus Collagen Peptides (RRP £24.50 www.health-emporium.co.uk) Add one or two scoops to water, juice or your coffee like Kylie, to enjoy clean ingredients with a clean taste.
Adriana Lima and the Keto Diet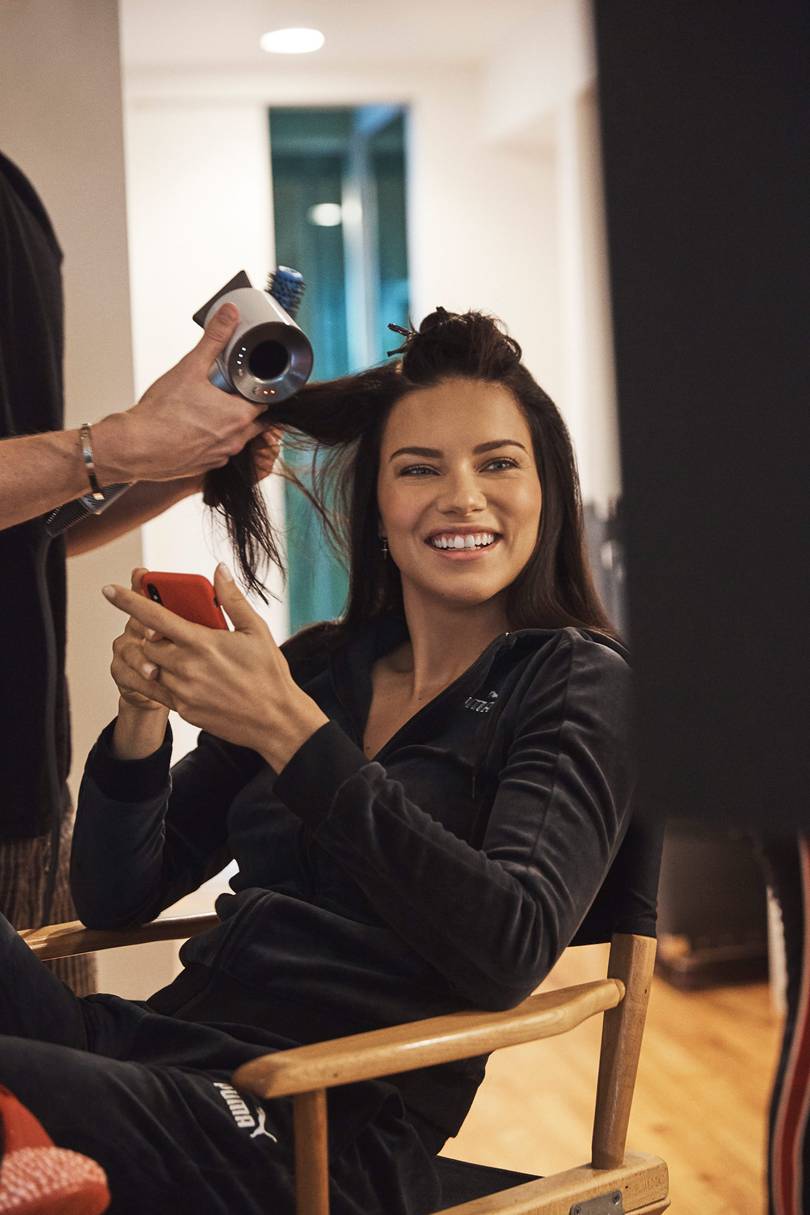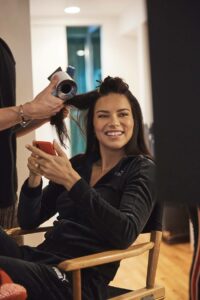 What does it take to get the body of a Victoria's Secret angel? A low-carb diet and daily workouts. That's whatAdriana Limadid to prep for the Victoria's Secret Fashion Show a few years ago, according to an article Her diet was primarily made up of green veggies, protein and protein shakes. Since then, it seems she's stuck to a Keto diet.
Michela Vagnini, Nutritionist at Natures Plus(www.naturesplus.co.uk) explains, "the ketogenic diet is a high fat (75%), moderate protein (15%) and low carb (10%) diet, proven to work for long lasting weight loss. When you eat a high amount of good fats, while limiting the amount of carbs, your body turns to fat (in the form of ketones) as its primary source of fuel. This allows easy access to fat stores that will then burn excess body fat for energy"
To support a Keto diet try the Natures Plus KetoLiving Chocolate Shake (£44.95, www.planetorganic.com). This shake helps to reduce cravings, whilst supporting the body in ketosis and promote optimal blood sugar control. This Low Carb-High Fat powder also contains enzymes to promote healthy digestion and is a source of prebiotics and probiotics to support good gut health.
Jennifer Aniston and CBD oil
Jennifer Aniston has credited CBD oil for helping to relieve pain, stress and anxiety. She expressed 'It has all the benefits of marijuana, without the high'
Nutritional Therapist, Fiona Lawson, working in association with CannabiGold(www.cannabigold.com), explains the many benefits of this product and howCannabiGold CBD oil differs from the rest. The Cannabis sativa plant, from which CBD is extracted, has been used medicinally for thousands of years. In fact, records suggest that it was a valued pain reliever in ancient China. Today, modern science is uncovering how CBD can help to support the body. Studies suggest that CBD can help to improve sleep, as well as reduce social anxiety".
CannabiGold is a good choice for two reasons. Firstly, its unique extraction method means that it's able to draw the cannabidiol from the Cannabis sativaplant, without the use of any questionable chemicals or solvents
Secondly, CannabiGold is committed to rigorous testing to check both the strength and the purity of its products. Many other manufacturers don't have such strict standards, which means their formulations can be both weaker and more contaminated than their product labels let on
Try dispensing a controlled amount of Cannabigold classic 500MG CBD oil (£29.90, www.bionativa.co.uk) directly under your tongue. This oil is the perfect strength if you are new to the CBD world.
The Kardashians and Vitamins for Healthy Hair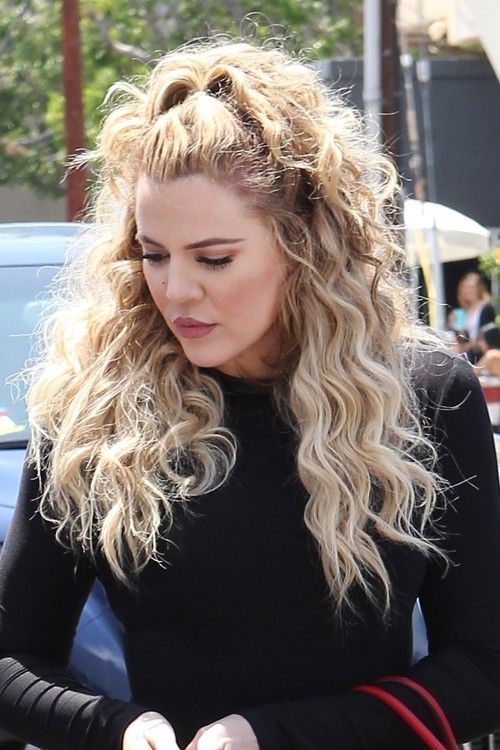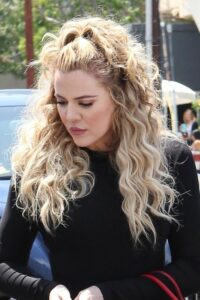 You've probably seen the Kardashians promoting supplements for hair on their instagrams, whether they use them or not is at their discretion but their locks are enviable! They're a secretive bunch though those Kardashians and they forget to mention the ingredients, luckily Dr Marilyn Glenville(www.glevilleclinics.com), the UK's leading nutritionist and author of Natural Alternatives to Dieting can shed some light on this.
NHP Hair, Skin & Nail Support(RRP £29.97, www.naturalhealthpractice.com) is specially formulated for women who want to look after themselves from the inside out. "This particular supplementprovides nutrients that can help with maintaining healthy hair, skin and nails.
This combination is specifically formulated for health, radiance and beauty and is a combination of carefully chosen nutrients for women.
Hair, Skin and Nails Support provides antioxidants (like rutin, vitamins C, vitamin E, grapeseed extract, selenium and zinc) which can all help to slow down the ageing process, nutrients that help with the manufacture and strengthening of collagen (such as MSM. Lysine, and vitamin C), other nutrients like biotin for maintaining healthy hair and skin, horsetail which provides a natural source of silica for strengthening hair and nails, inositol and choline for promoting hair growth and vitamin B12 for healthy cell growth".