By David Saunders, Health Editor | UPDATED: 08:28, 08 July 2020
For a while now there's been plenty of debate over the health benefits of CBD, I for one as a long term user can vouch 100% for the benefits of its use in helping me get through most days.
My go to CBD has always been the syringe style where you drip a little under your tongue. For all it's benefits of using it this way I have always struggled to handle the taste left behind after taking it, but the benefits have always outweighed that one negative.
So when I was approached about the CalyFX Vape I couldn't wait to try out this little pen. CalyFX has recently launched in the UK, following great success in the US where the brand originates, it comes in a range of six premium CBD vape pens designed to naturally elevate a healthy lifestyle.
CalyFX is available in two formats, a rechargeable Pen Battery + Cartridges.
The cartridges are sold separately from the rechargeable pen-shaped battery.  This means that you need only buy one pen-shaped battery and then buy one or more of the six different cartridges which are interchangeable.
And for someone who is sometimes technically inept it was remarkably easy to use. This vaping device is a breath of medicinal air. Small and discrete, easy to charge… and even easier to fill… gone are the days of pouring liquid.
These lovely little miracles come with your choice of CBD in a pre-loaded capsule. Simply remove the lid and pop it on! Genius!
What grabbed me first and foremost was how much I loved the small design of this device… it fits in even the smallest of pocket.. and you can't even see it in a closed hand.
Vaping is a highly effective and efficient way to consume CBD. By taking the vapour into the lungs, it reaches the blood stream directly and is absorbed rapidly and effectively.
The CalyFX range comprises six custom blends. Each combines high-quality full-spectrum CBD oil with carefully balanced, 100% plant-based terpenes to bring about the desired lifestyle elevating effect.
CalyFX Endurance: Specifically designed for instant, non-jittery energy and mood elevation. Can help to improve focus, concentration and physical performance.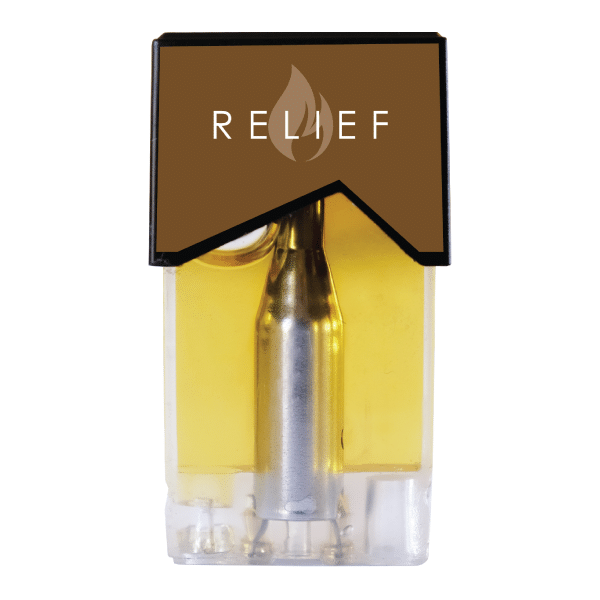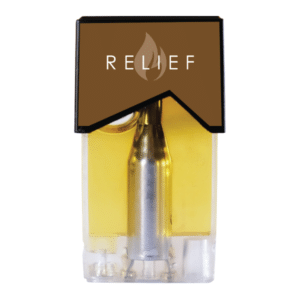 CalyFX Relief: Brings respite from discomfort in seconds as CalyFx's custom blend of terpenes and full-spectrum CBD distillate wash waves of relief over sore muscles.
CalyFX Social: Experience euphoria and energy all day long and into the evening as this blend can help lift your confidence and mood in the company of others.
CalyFX Shape: Designed to help you crush the cravings and low energy common with diets, this natural diet enhancer could also help elevate your mood and boost your energy.
CalyFX Sleep: Drift off into a deep and restful sleep and enjoy long-lasting relief from common causes of sleep-deprivation including tension and racing mind.
CalyFX Sex: This can help increase intimacy and prolong arousal and is developed to enhance your sexual experience and release your inhibitions.
Clean and classy. 
I tried the Shape and Relief and I have to say it seemed to do the trick in what it said on the packaging. Shape kept hunger at bay for longer than normal and Relief although it did help my ailments I have to admit it didn't keep it at bay as long as taking it direct from the syringe in my mouth.
CalyFX blends are 100% natural, pure and free from additional ingredients commonly found in less-good quality products. Prepared in California and independently lab-tested and verified, the range is of the highest integrity and notable for having:
No PG – propylene glycol
No VG – vegetable glycerine
No MCT – medium chain triglycerides (made from processing coconut and palm kernel oils in a laboratory)
100% full-spectrum CBD oil which includes other compounds of the cannabis plant and is considered more effective than CBD isolate (which exists without the compounds)
100% plant-based terpenes (found in essential oils, they give aromas and flavours)
Pure CBD hemp oil with less than the minimum 0.2% Tetrahydrocannabinol (THC) which is the main psychoactive part of the cannabis plant that gives an illegal 'high'
The Rechargeable Pen Battery costs £15 and can be purchased direct from https://calyfx.co.uk/
Each 1ml Cartridge (available in six custom blends) costs £55
CalyFX Calypod Rechargeable Battery + Calypod Cartridge
The CalyFX Calypod cartridges are sold separately from the rectangular rechargeable Calypod battery.  You need only buy one Calypod battery and then buy one or more of the six different Calypod cartridges which are interchangeable.
The Rechargeable Rectangular Calypod Battery costs £15
Each 0.5ml Calypod Cartridge (available in six custom blends) costs £40.