Last updated on August 22nd, 2021 at 05:04 PM
PUMA delves deeper into motorsport history with the BMW M Motorsport Autumn / Winter ´21 Collection.
The design inspiration ranges from the iconic BMW M1 Procar to the looks of historical race suits for men and women.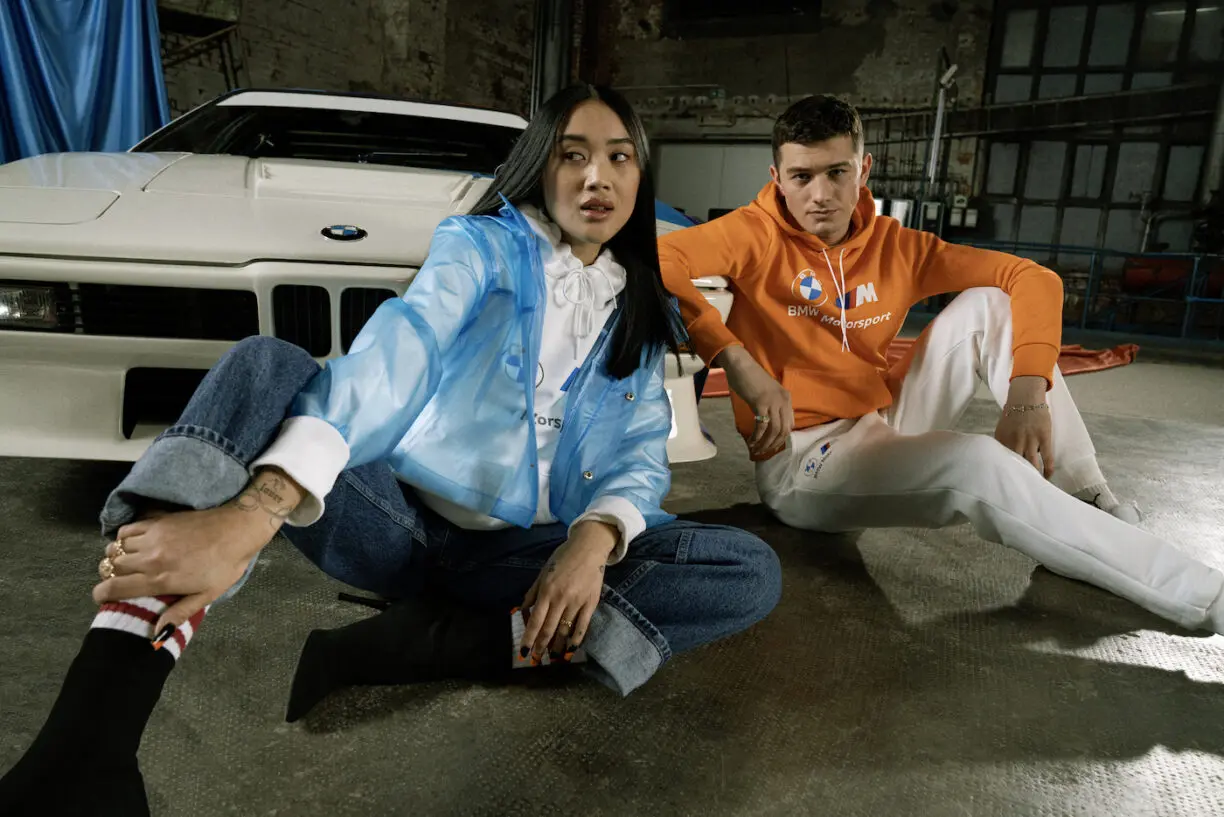 In 1978 the BMW M1 opened a new chapter of racing and sportscars. State of the art performance paired with the finest technology of engineering generated the fastest licensed streetcar for this period of time.
Just one year afterwards the BMW M1 Procar Series was born. PUMA is celebrating this first concept car of BMW, implementing the iconic silhouette of the BMW M1 Procar as the main graphic inspiration of the street collection of the autumn / winter ´21 range.
The assortment is featuring colour blocking elements infiltrating the range of jackets, hoodies, pants and t-shirts a casual look.
A fresh retro approach is offered by the latest franchise of PUMA called Speed Driver Series, or SDS.
The inspiration is driven by the looks of historical race suits. Colour blocks mixed with racetrack icons set the SDS up for classic simplicity and generates a new Motorsport retro collection.
For women-only PUMA is offering a total range of apparel featuring e.g. cropped tops, leggings as well as dresses in the respective motorsport inspired looks and bold colorways. The Moto Racesuit is a full body taking its inspirations directly from the trackside coming in PUMA black with orange hues.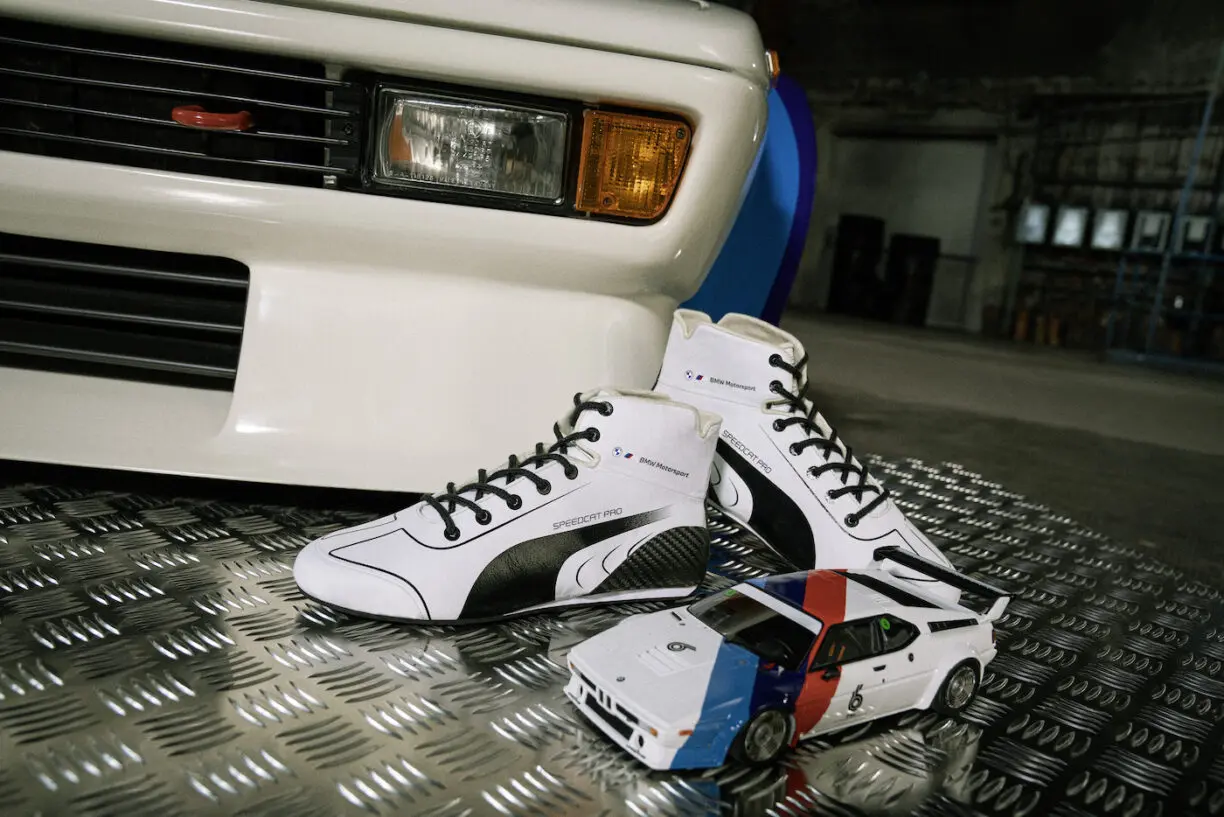 Variations all over the place are offered by the BMW M Motorsport Footwear Collection. The Low Racer tunes up a classic silhouette with a motorsport twist resulting in a playful makeover of an 80's piece while the RS-Connect rides the wave of the technological transformation with a future design, richly layered upper, and unique tooling.
The women footwear range is coming with the Cruise Rider Lace being inspired by vintage cars featuring a stacked outsole and TPU clip and the City Rider bringing extra-bright colours and the signature Rider outsole on the tarmac.
Don't miss your latest street fashion. The PUMA x BMW M Motorsport Autumn / Winter ´21 Collection is available in PUMA stores and online on puma.com.