And keep an eye out this Black Friday to see if you can pick them up at a bargain discounted rate!
With a little bit of insider knowledge from PrettyLittleThing on bagging the best Black Friday deals we thought we'd give you our all we want for Christmas ideas ahead of this years BF2019 with the help of PLT on bagging that bargain!
Black Friday is BUSY!
While many are sceptical about Black Friday, there's no denying the incredible bargains. Visits to the PrettyLittleThing site have increased year-on-year, with 2018 hitting a new record.
Items sell out quickly so have a hit list
With the incredible Black Friday deals starting already, items on the website sell out quickly so have a browse before and put together your shopping list to ensure you're not disappointed.
If you're feeling frivalent feel free to put these fitness presents on your Christmas list for us this year.
What is the best time to shop?
Based on last year, the busiest sales period on the website was 9pm with the quietest being 4am (now that's dedication).
Other (more realistic) quiet periods were 7am and 3pm
Champneys Spa Weekend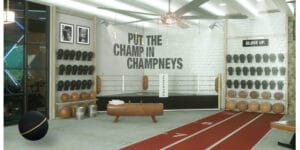 Champneys Tring – the resort that started it all. As Britain's original health spa, it is a location that has provided the backdrop to a vast array of innovations and wellbeing breakthroughs – where it has led, others have followed.
For the perfect pampering experience, book one of Champneys' indulgent overnight spa breaks. The overnight spa packages offer the ideal opportunity to switch off and enjoy our wonderful range of products and treatments in a relaxed, serene and luxurious setting. Staying with Champneys for one or more nights is the ultimate health and beauty experience.
https://www.champneys.com/spa-resorts/champneys-tring/
Huawei Freebuds 3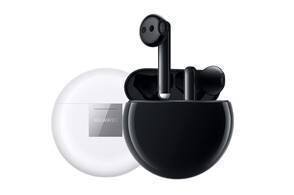 Launched on November 14th – Freebuds 3 represent a new powerful and intelligent sound, utilising an advanced method to ensure unparalleled sonics and includes several industry leading features such as intelligent noise cancellation, studio quality sound and battery built to last – providing a sleek and sophisticated listening experience.
HUAWEI FreeBuds 3* RRP is £169.99 available at select retailers and operators
DNA Testing Kit
Sony NW-S620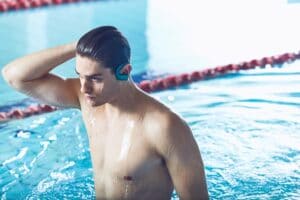 If you love your swimming you'll love these durable Sony NW-S620 waterproof headphones to endure extreme temperature from -5°C to 45°C. Up to 12-hour battery life with a three-minute charge allowing for 60 minutes of listening time. Alongside a slim and light design allows for added comfort and support . Easy Bluetooth® connectivity with NFC™ One-touch allowing you to stream from your smartphone.
https://www.sony.co.uk/electronics/walkman/nw-ws620-series
CANYON Pathlite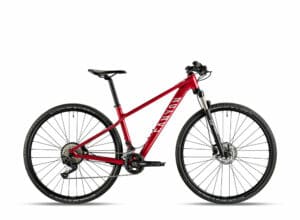 Cycling fans have to look no further than the Canyon Pathlite, a bike for the serious or casual cyclist. When the road ends, that's when your ride really begins. Whether you cycle to train hard, to explore, or to just have a good time – with the Pathlite, nowhere's off-limits.
https://www.canyon.com/en-gb/fitness-bikes/allroad-bikes/pathlite/
Calm: The Magic of Sleep Book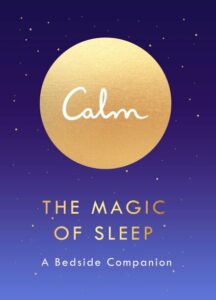 The Magic of Sleep is the ultimate guide to good sleep, and is packed with facts about sleep through history, bedtime stories for adults, pre-bedtime recipes and life-changing tips.
The number 1 app for meditation and sleep, Calm offers a range of guided meditations, music, sleep stories (featuring celebrity guest readers, Stephen Fry and Matthew McConaughey), masterclasses and body stretches to aid sleep and wellbeing.
Available to purchase on Amazon and from all major book retailers
RRP: £9.99
RRP: £35.99 for annual subscription
Gift card available to purchase through the Calm website here
Project Rock True Wireless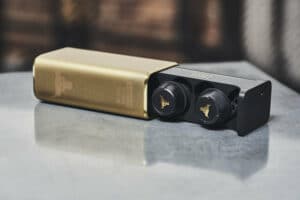 In the Iron Paradise, focus is everything. Each rep is fueled by concentration and the ability to shut out the outside noise. Each set is powered by the pounding rhythm of music in your ears. The pulse of the bass drives every motion. As you tune out the world, you can tune into your body's movements.
Like Dwayne himself, every gym warrior deserves the gear to get into that headspace. Zone in and get amped.
The Project Rock True Wireless In-Ear Headphones are built to withstand any workout. Engineered with UA Storm technology, they're sweat-proof and waterproof so they can work just as hard as you do.
https://www.underarmour.com/en-us/ua-true-wireless-flash-project-rock/pid1356424-001
Nintendo's Ring Fit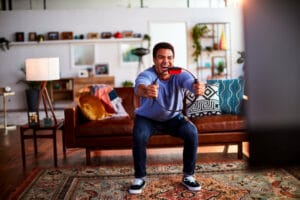 In the Ring Fit Adventure game, players explore an expansive world, battling enemies along the way using real-life exercises to perform in-game attacks. The new Ring-Con and Leg Strap accessories that are included with the game respond to the player's real-world movements, allowing the game to turn them into in-game actions, like jogging in place to move your character through the world using the attached Leg Strap, or squeezing the Ring-Con and turning that strength exercise into powerful attacks. By playing the game daily, players can regularly work out various parts of their bodies. With additional mini-games and workout routines, Ring Fit Adventure is a fun experience for players of various skill levels and lifestyles.
https://ringfitadventure.nintendo.com/
The PLT team expect this year to be more popular than ever with bigger, better deals and offers already underway including their 50 for £5 offer
Everyone wants that bargain party outfit
Tops and dresses were the most popular items on Black Friday shoppers' list last year. Searches on the site suggest ''joggers' (clearly Christmas Day's outfit!!) 'bodysuits' and 'jumpsuits' were top of the hit list.
Make sure to bag a bargain with PrettyLittleThing over at https://www.prettylittlething.com/black-friday