By @15min_Mom | UPDATED: 11:28, 24 April 2020
Have you been tearing your hair out with the kids at home all day and lacking in ways to keep them entertained?
Why not get creative in the kitchen with a spot of fun and wholesome family cooking!
We've been feeling inspired by Olio's latest campaign #Cook4Kids, which supports over a million children who depend on school meals but aren't able to access them whilst schools are currently closed.
If you're yet to hear about this wonderful campaign, check it out here.
Plant-based food brand Gosh! Food have created a range of delicious, vegan recipes in collaboration with social media wonder Kripa @15min_mom (and the help of her adorable girls), that are guaranteed to turn your kids into little chefs.
Gosh! Beetroot Burgers by @15min_mom
Recipe credit: Kripa of @15min_mom in collaboration with Gosh! Food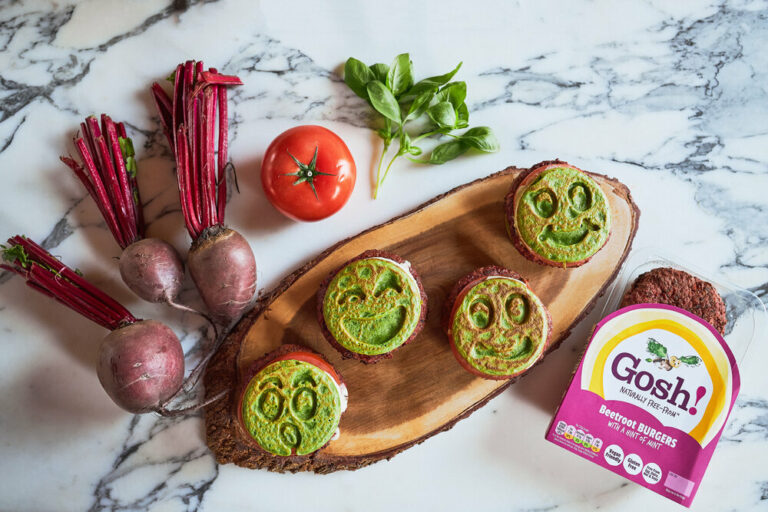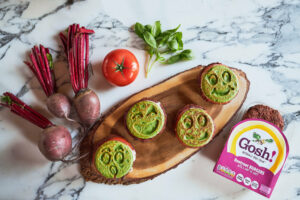 Feed the kids their five-a-day with these tasty green burgers. Simply stack a Gosh! Beetroot Burger, a fresh tomato slice and top with a healthy homemade bun.
Ingredients
Ingredients
4 Gosh! Beetroot Burgers
1 cup oat flour
200g baby spinach leaves
1 egg
1 inch of ginger, grated
1 large tomato, sliced
1/2 cup plant-based milk (almond milk chosen)
1/2 tsp salt
1/2 tsp black pepper
Spicy mayonnaise
Butter or preferred oil
Method
Add the oat flour, spinach, egg, ginger, milk and seasoning into a blender and blend until smooth

Coat a pancake pan with butter or oil and heat on a medium-high heat

Pour a ladle's worth of batter into the pan to form 5-6 mini pancakes

Once the pancakes are cooked through, take out of the pan

Place on a plate, then layer on top a Gosh! Beetroot Burger with a slice of tomato and spicy mayo before topping with another pancake. Voila, the perfect pancake Beetroot Burger!