By David Saunders | UPDATED: 11:28, 1 April 2020
Barrecore, has launched LIVE Barrecore classes for new and current customers to stay mentally and physically strong during the COVID-19 crisis.
With supermodel and socialite fans such as Jourdan Dunn, Claudia Schiffer and Pippa Middleton, Barrecore's live-streamed classes are hosted by its master trainers and allows users to partake in the famous Barrecore Method to achieve the famous burn and shake in the confines of their home, and together with the rest of the Barrecore community.
Users simply book into one of several classes per day through the Barrecore app or web, show up on the set start time (helping establish routine amidst this strange time), and follow Barrecore's expert instructors as they give real-time feedback to those in the virtual class.
Of the new launch, Barrecore founder Niki Rein says; "We've always had an on-demand workout option with our extensive library of online video classes, but amidst the current unprecedented time of quarantine and self-isolation; we hope BarreLIVE will help members of the public keep active and find a semblance of a routine.
Joining a live class allows everyone to feel part of a community as they train together and the real time feedback from our instructors really helps with motivation."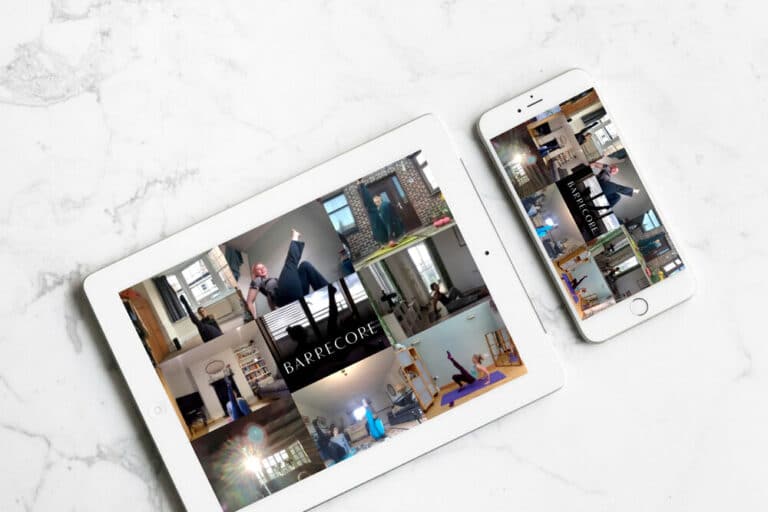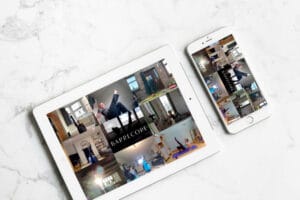 Barrecore is offering the first BarreLIVE session for FREE, then at a cost of £6 per class or £15 per week for unlimited classes. Each class uses minimal props in order to make it accessible for all.
In addition to BarreLIVE, Barrecore also offers an On Demand Online Workout Platform (£25 per month, 2 weeks trial for free) for people who want to work out on their own schedule. Barrecore On-Demand is a library of high-quality barre-fitness tutorials, designed to allow users to decide how much time they would like to spend plié-ing in their living rooms.
Classes are pre-recorded and can be done at a time that suits users best, delivered by barre-experts including founder and celebrity trainer Niki Rein.
To extend the gratitude of the nation and to give back to the hard-working members of NHS staff, both of Barrecore's digital-platforms including On-Demand and LIVE will be free to any NHS workers between now and for the duration of their studio closures. Including low-impact workouts, stretch and restore sessions, Barrecore's online workouts aim to help NHS workers stay both mentally and physically strong in the current chaos.
For NHS staff to access this offer from Barrecore, please email hello@barrecore.co.uk from your NHS email account and the team will set you up directly.
Costs for Barrecore digital services:
On Demand Classes: 2 Weeks FREE Trial then £25 per month. Further details here.

BarreLIVE Classes: First Class is FREE then £6 for individual class or £15 per week for unlimited classes (will auto-renew until you cancel it.) Further details here.

For NHS staff: FREE while Barrecore's studios remain closed – please email Barrecore directly hello@barrecore.co.uk from your NHS email account to claim free access.