Supreme Nutrition, has announced the launch of its new product range in the UK.
Supreme has created seven different products to help anyone reach their specific fitness and lifestyle goals from weight loss and muscle gain and recovery, through to energy and getting lean. The range is refined and targeted, only offering products that will truly help.
With a focus on performance, taste, quality and lifestyle, Supreme's range works in harmony with a balanced diet, and the advanced formulas meet the exacting requirements of Informed Sport and BRCGS, with double AA certification for Food Safety.
The products have been developed with consultation from athletes, nutritionists and independent regulators over a five-year period.
They are now being used by professional athletes, including Liverpool FC and England International's Alex Oxlade-Chamberlain, as well as those at many other Premiership clubs, and PTs and nutritionists, to boost their performance, energise intense workouts and enhance recovery.
All products in the range can be purchased online at https://supremenutrition.com/.
The ideal protein and pre-workout products for those that require optimum nutritional value and peace of mind, the Supreme range uses only legal substances and incorporates ingredients such as Whey Protein from locally-sourced grass-fed organic sources that contain all nine essential amino acids. Every batch is rigorously batch tested.
Oxlade Chamberlain commented, "Supreme Nutrition brings out the most from my training: I feel that I have found something that truly improves my performance, energises my workouts and enhances my recovery.
A healthy, balanced diet and training plan has been instrumental in my recovery and Supreme Nutrition's products have played a key part in supporting this."
The Diet Whey product supports weight loss with natural fat-burning ingredients like Green Tea Extract, Flaxseeds, CLA and Acetyl L-Carnitine, while muscle building and recovery is supported by the Recovery and Whey Protein projects, with over 30g of whey isolate or whey concentrate protein per serving.
For an energy boost there's Pre-Workout, Supreme BCAAs or Supreme Creatine, and to get lean, go for the Whey Protein Isolate (exceptionally low in fat) or the Diet Whey.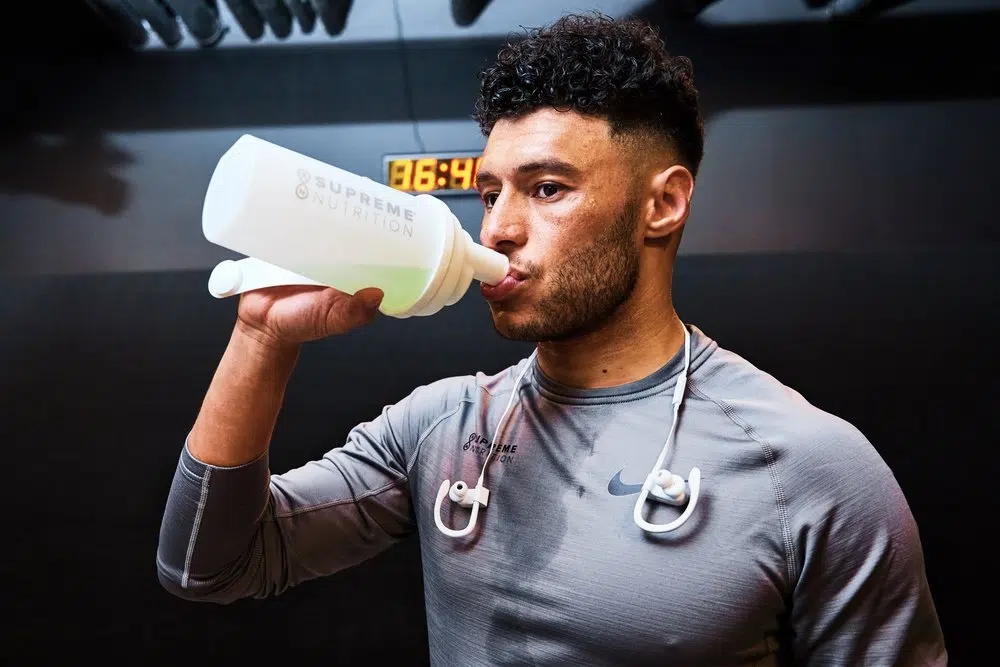 Available in flavours such as Strawberries & Cream, Vanilla, Chocolate, Banana, Salted Caramel, Watermelon and Blue Raspberry, all the products in the range have been vigorously taste tested so they're good to consume by themselves or alternatively, mix them smoothly into porridge, pancake or energy bar recipes.
Supreme Nutrition product range:
Supreme Recovery Blend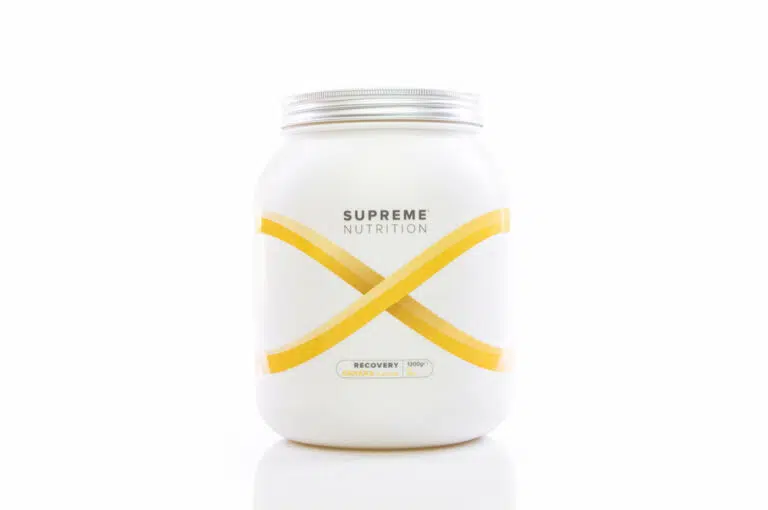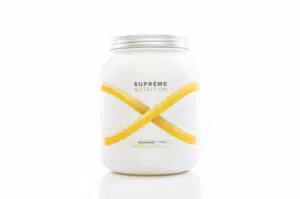 With over 30g of Whey Isolate Protein, 17g of Lean Complex-Carbs and 5g of L-Glutamine per serving, this is a good shake for anyone wanting to recover efficiently without the excess fat you typically get from normal carbs. Use after an intense training session to aid recovery and give the body the energy to process protein.
One of the leanest recovery shakes on the market, this blend is available in chocolate, banana and strawberries & cream.
RRP: £35
---
Supreme Whey Isolate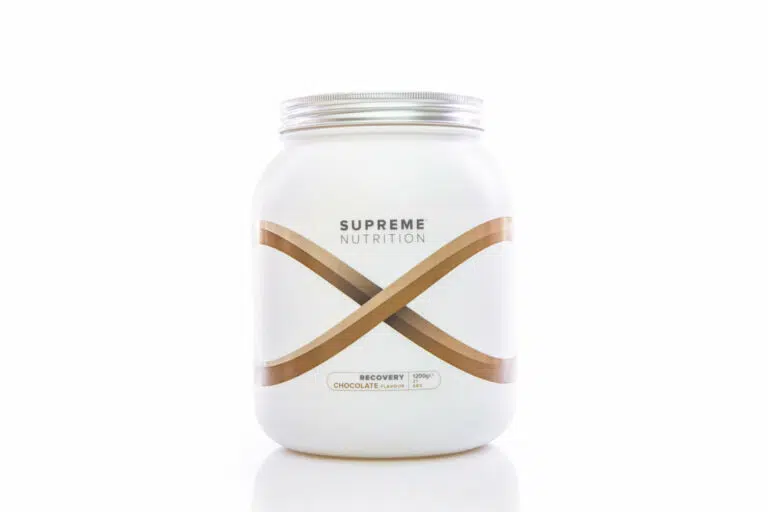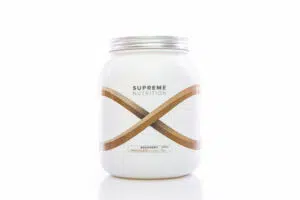 Triple filtered to leave minimal fat and close to 0% lactose, this is the purest whey protein formula in our range. The perfect option for people that bloat easily or want to keep/maintain a lean physique, this blend is unrivalled in terms of quality and performance.
With three flavours available to choose from (chocolate, banana and strawberries & cream), the Whey Isolate contains over 30g of Isolate Protein, less than 1% fat and 140 calories per serving.
RRP: £40
---
Supreme Whey Concentrate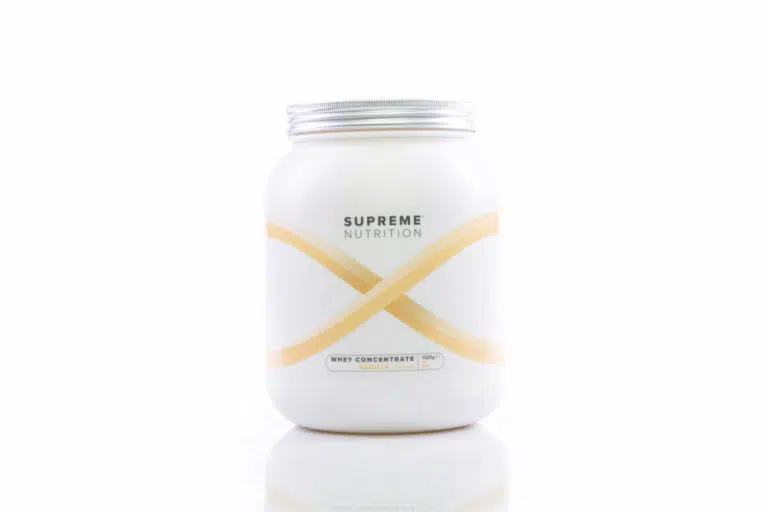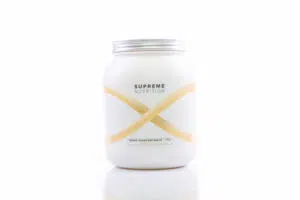 Increase your protein intake with this affordable blend that is perfect for those trying shakes for the first time. Available in four mouth-watering flavours such as salted caramel, vanilla, chocolate and strawberries & cream, it's a healthy and diet-friendly way to satisfy a sweet tooth.
RRP: £26
---
Supreme Diet Whey Blend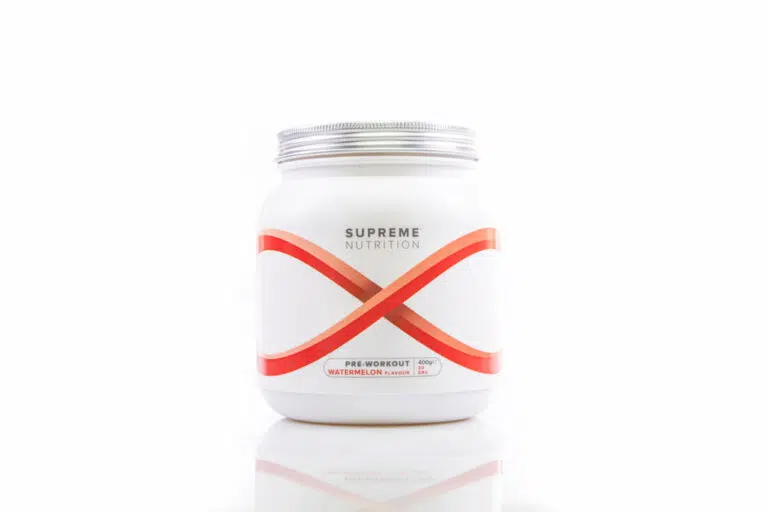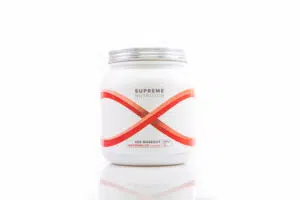 An option for anyone looking to lose weight and lean out ahead of their summer holiday, this blend contains natural fat burning ingredients such as green tea extract and flaxseeds. With only 140 calories per serving, Diet Whey is a guilt free snack that can be consumed throughout the day.
Containing Whey Protein Concentrate, green tea extract and flaxseed oil, this shake is available in chocolate, strawberries & cream and vanilla.
RRP: £34
---
Supreme Pre-Workout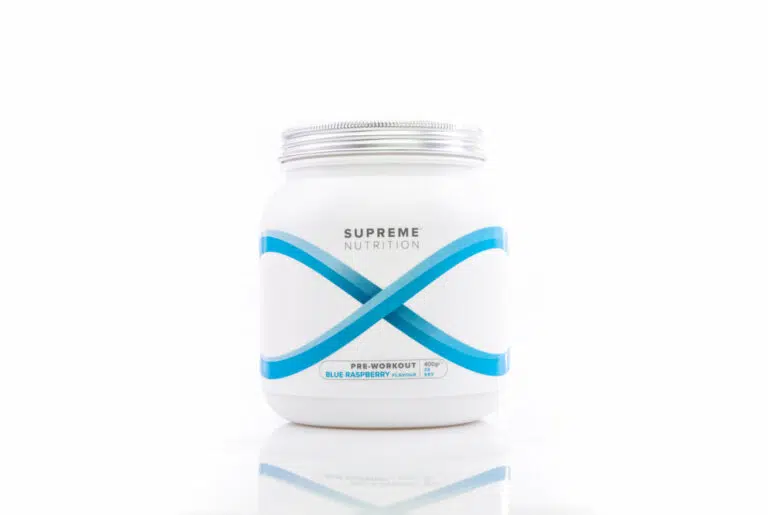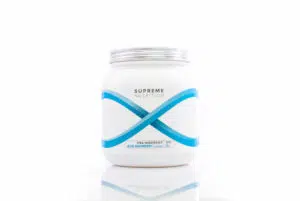 Available in Blue Raspberry and Watermelon, this blend is designed for use prior to heavy lifting or an intense workout. Ideal for those that use explosive bouts of energy at least four times a week, its core ingredients (300mg Caffeine, 5g Creatine, 5g BCAAs) provide energy and support muscle growth.
Other ingredients include Branch Chain Amino Acids, Creatine Monohydrate, Magnesium Citrate, Pine Bark Extract, Colouring (Blue FCF), AAKG (Arginine alpha-ketoglutarate, Taurine, Beta Alanine, L-Citrulline Malate.
RRP: £30
---
Supreme BCAAs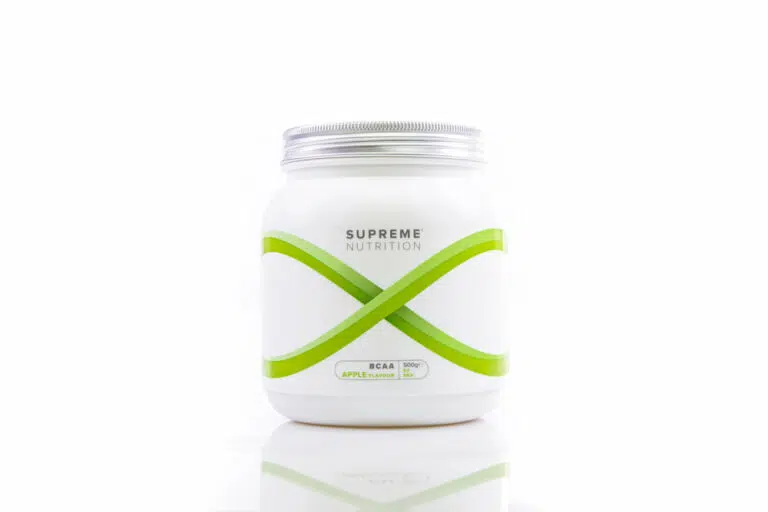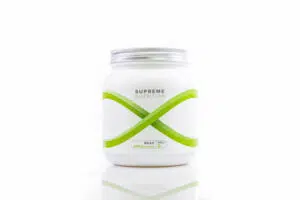 Available in Zesty Apple, the Supreme BCAAs are designed to support muscle growth and energy during workouts.
RRP: £25
---
Supreme Creatine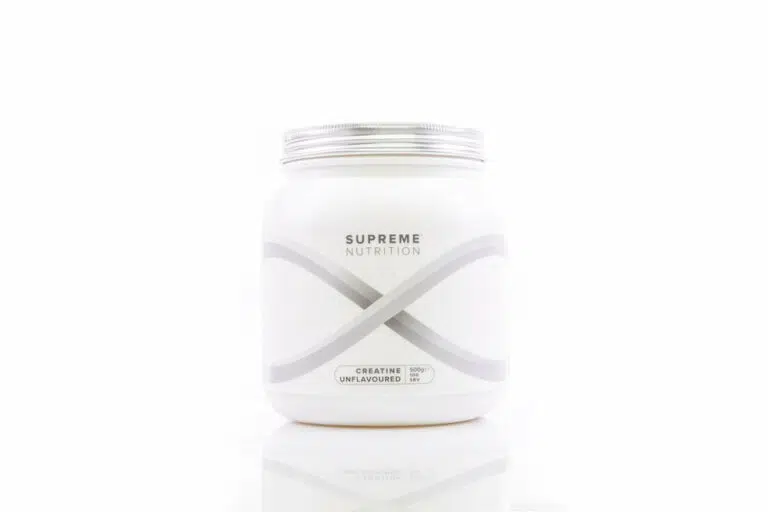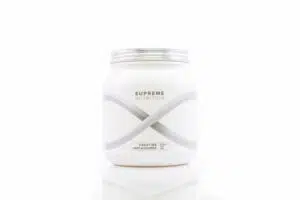 Supreme's purified Creatine Monohydrate gives you the energy to perform beyond your best. Proven to provide explosive energy and muscle growth support.
RRP: £20