Switch Modes Without Switching Kicks. Puma Partners With International Supermodel, Adriana Lima, To Launch Mode Xt – A Shoe That Is Capable Of Tackling Your Busiest Day.
Go hard wherever you are. Train like a beast at the gym, make a fashion statement at brunch, go to a block party with friends, then go for a night run – all without switching shoes.
The Mode XT has a provocative silhouette and it's built for intense training of all kinds, so you can shift modes and push your limits in style.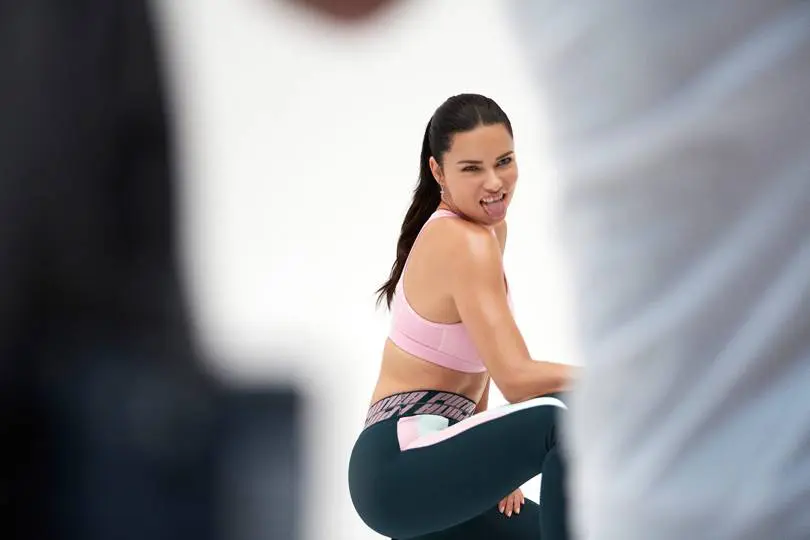 As the ultimate multitasker, Adriana Lima best embodies the spirit and purpose of the Mode XT. Whether it's rocking the catwalk, breaking a sweat at the gym or running after her kids, she is always on the go, switching gears while looking flawless.
Inspired by the modern boss lady, the Mode XT blends street style with performance-ready technology.
The full-length PROFOAM 'podular' midsole provides lightweight rebound, plus its HYBRID Foam offers cushion and responsiveness, generating the ultimate training experience. In addition, zoned rubbed outsoles create traction for training movements while its upper allows for lightweight comfort.
"All the sweat in the campaign is my own – I want to show the reality"
So, no more excuses. It's time to do more and aim higher. This training shoe was built for the girl who wants to change the game and look great while doing it.
The Mode XT is a high-intensity training shoe at heart, but that's just one of its many modes. It's up to you to unfold its full potential.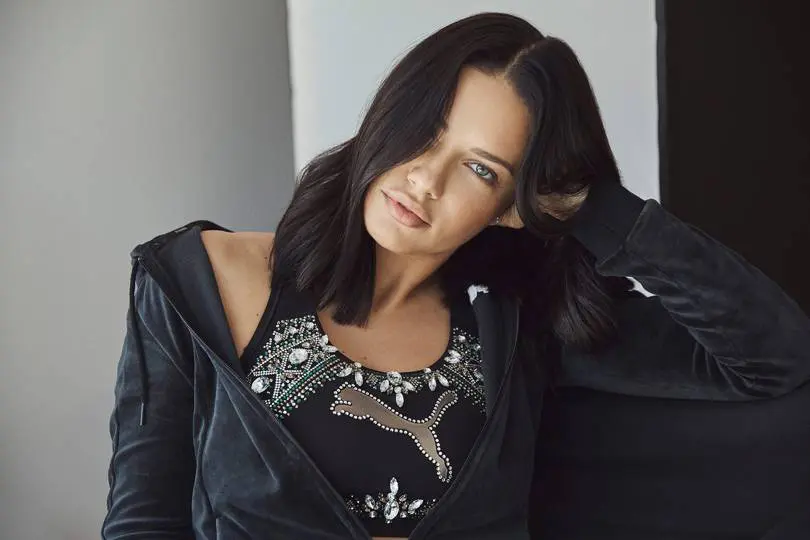 "I don't train because it's my job, the reason I train is because it's a passion…"
I work out because it is a lifestyle and regardless of my job, I would be at the gym whether I had my career or not. To be in the gym consistently, not giving up on the goals you want to achieve, gives you a lot of mind power.
Mental strength is the most important thing for you…
I am a mum; I have two kids; I work; it's not easy. There are days when I am exhausted, it's not easy to get up and then you tell yourself to go for it, maybe you will overcome something today and for me, the only way to find out is by actually going to the gym.
I do it because I enjoy learning new things. If you have been working on something for a few weeks and you finally achieve something you have been working towards, that feeling is something I can't compare to anything else.
I am a person whose goal is to have longevity for many, many years, be healthy and be a good example for my children. That's why I work out.
If you are really unfit and want to change, the first step is always wanting to ACTUALLY change your life…
Everyone has their own story and the first thing they have to do is to what to change their life – that is the most important thing of all.
From there, look at what your goals are, who do you want to be, where do you see yourself and from there you go to working out, nutrition, choosing the right workout gear – that will affect your consciousness.
The key thing is to find a workout you like and stick to it; you need to keep moving. I usually listen to music, it wakes me up and motivates me, it gets me in the zone.
I can't function unless I exercise or meditate…
During my everyday life I am in sports clothes – my children know that! I drive the kids to school and after that I go to the gym, if there is a day I don't do that, my kids ask, 'where are you going?'
That is my everyday life, I can't function if I don't have my exercise or I don't meditate. That's how I have to start my day to wake me up.
Feeling good is not a physical matter, feeling good is a thing that is inside of you. You are the one who has to figure out what makes you happy, whatever that is.
If it's taking a walk, dancing, that's a form of workout. It's a matter of doing the little things that make you smile – that's the secret to life.

Adriana Lima teams up with Global Sports Brand PUMA to be their newest women's training ambassador. #TEAMLIMA #PUMAWomen
The Mode XT will be available at PUMA.com and retailers worldwide.