Last updated on July 1st, 2022 at 05:43 PM
ukactive and Nike have today (1 July) announced the first UK winner of the Active School Hero Award, which recognises the unsung heroes inspiring children to be active in primary schools.
Nula Breen has spent 30 years working as the Building Supervisor at St Mary's Primary School in Draperstown, Northern Ireland, but last night was recognised for supporting pupils to move more – beating hundreds of school staff nominated across the UK to claim the Active School Hero Award.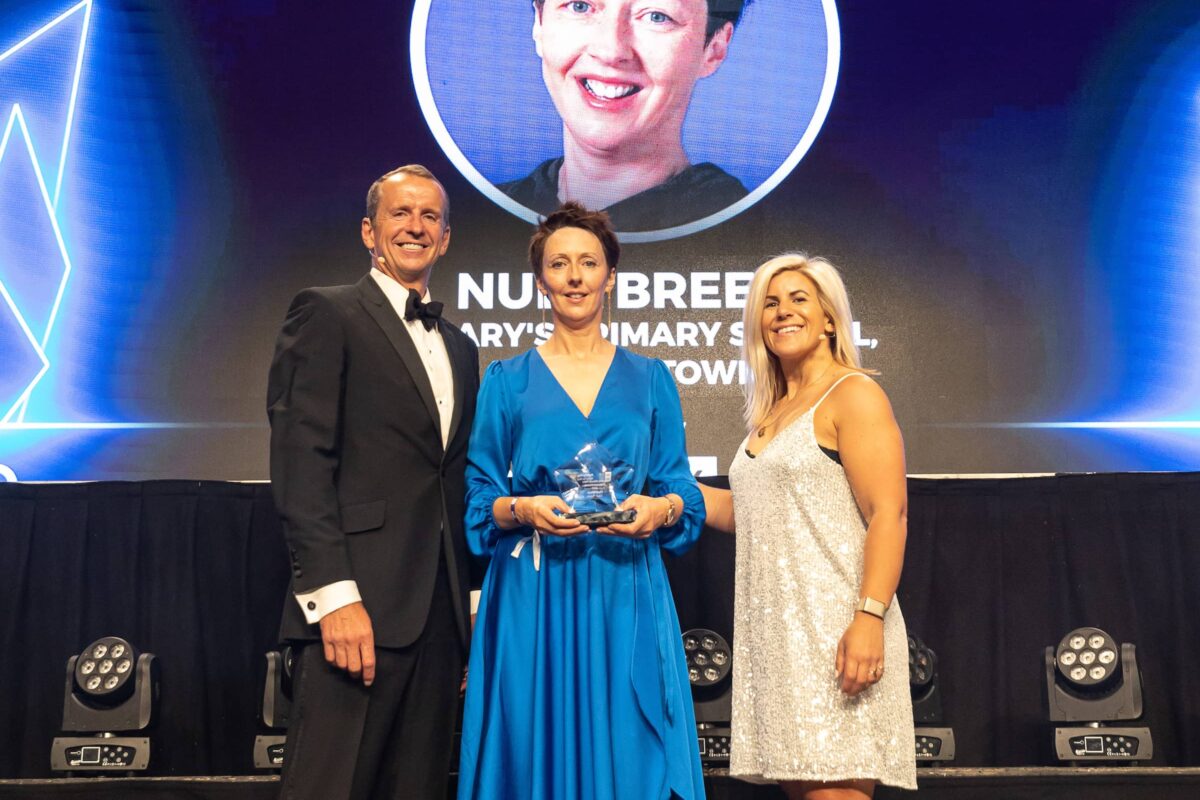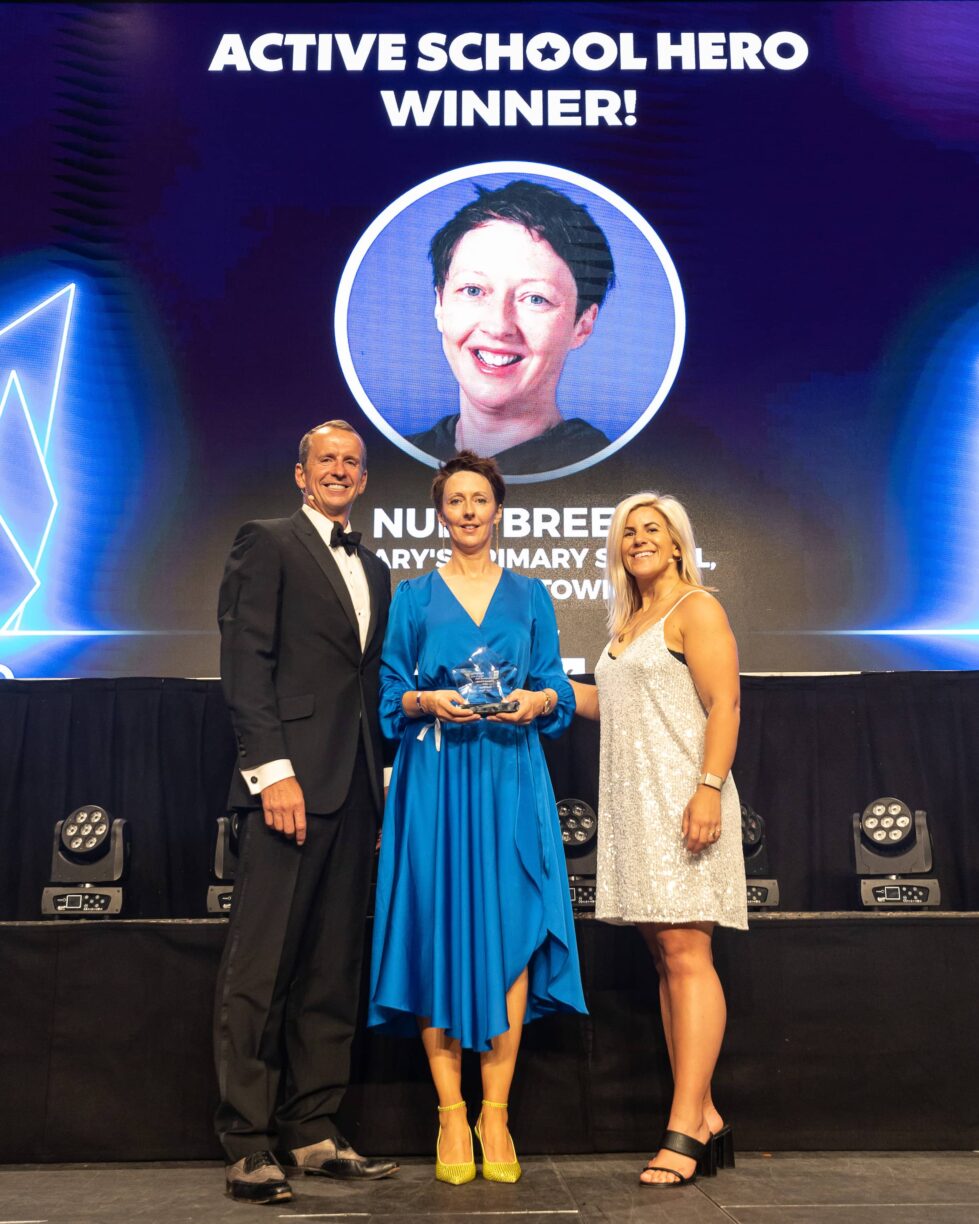 The award was created to shine a spotlight on the amazing work of primary school staff, and activity providers working in schools, to create fun environments for children to be active.
Now in its fourth year, the award began in London in 2019, expanded to all regions of England in 2021, and this year grew to include Northern Ireland, Scotland and Wales, with two finalists selected from each nation.
Nula received her award last night from Professor Greg Whyte OBE and award-winning PT Laura Hoggins, at the industry's biggest awards ceremony – the ukactive Awards – in front of hundreds of leaders and stars from the worlds of health, sport, fitness and leisure. She also received a specially recorded video message from Sir Mo Farah.
Outside of school, Nula is a keen runner and cyclist, and does not allow her diagnosis of Rheumatoid Arthritis to hold her back.
Now, her cross-country club has become the school's most popular after-school activity, thanks to her fun and energetic approach which the pupils love, as well as the way she motivates everyone to challenge themselves.
Nula also created 'My Marathon', a running event each October which involves all of the children, staff and governors, and last year raised £8,000 for the school. During the COVID-19 pandemic,
Nula's event brought life and fun back into the school community, motivating not only the pupils but also older members of staff and those less used to exercise, to become more active.
In a special video message from her colleagues and pupils, Nula was credited for her infectious enthusiasm and dedication to getting children active. She was also praised for helping children with additional needs to be active, and in one example, helped a child recovering from a car accident to regain their confidence and mobility.
Nula said: "I am completely overwhelmed to have achieved this national recognition, for something that is just part of the work I love and enjoy doing every day. Active School Hero has generated such excitement at the school and around the local area.
"It is vital that we get our children outdoors and staying active. I want the children to understand the love I have of being active outside and the positive impact that can have on our health and mental wellbeing. I want children to understand that they do not have to be the best to take part, but they must be the best they can be.
"It has been emotional to hear parents talk about the impact my work has had on their children over the years, and it makes it all worthwhile."
Huw Edwards, CEO of ukactive, said: "Nula's story is a shining example of the impact that school staff and activity providers can have on our children's health, happiness and confidence, using the power of physical activity.
"We want every child to have access to physical activity and it clear that Nula's inclusive approach and infectious passion have made her an incredibly valued member of the community at St Mary's.
"Congratulations to all the Active School Hero nominees and finalists, and thank you for all the work you do every day to show children that physical activity can be fun for everyone."
Dan Burrows, Nike's Senior Director of Social & Community Impact, EMEA, said: "It's been a privilege to be a part of the Active School Hero program and spotlight the inspiring work of primary school coaches across the UK.
"All the shortlisted coaches played a pivotal role in ensuring that more children have access to play and sport, and the decision to select just one was not easy.
"Today, I'm delighted to celebrate the achievements of Nula Breen and recognise the incredible contributions she's made to keep the kids in her school active and engaged in play."