Last updated on July 13th, 2020 at 06:37 PM
By Becky Hepworth – Aspire
SUMMER AND WINTER
Depending on where you are in the world, the two most significant seasons offer a huge range of varied activities. Here in the UK however, summer and winter trips are often defined by jetting off to the other side of the planet. Hopefully we can inspire you to enjoy the two extremes a little closer to home.
Whichever climate you lean towards, here is part two of our out-there adventure trip mini-series.
SUMMER
The Welsh 3000s – Wales
We're headed back down south for our summer trip, to the home of slate and notoriously wet weather. Preconceptions aside, Wales has some of the most exciting mountain terrain available to us here in the UK. For such a small country, Wales offers great travel links, quiet landscapes and dramatic peaks rising quickly up and over 900 feet. If you get the weather right, it can feel like the centre of the outdoor world.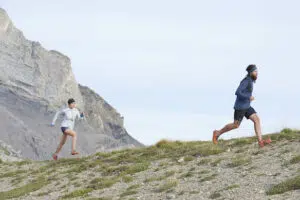 The challenge
The Welsh 3000s are the 15 mountains in Snowdonia that are over 3,000 feet. Due to the peaks being relatively close to each other, it is possible to reach all summits within 24 hours. The challenge is deceivingly difficult, with serious vertical gain and an average overall distance of about 26 miles. Taking it on in summer will maximise daylight and (hopefully) weather conditions. There are sections of the route that include some exposed scrambling (an activity that lies somewhere between hiking and rock climbing), so you'll want dry and sunny weather if possible.
What to expect
Some prefer to take the route on a more leisurely timescale with a wild camp half way, while others (traditionally) push on to complete the original challenge. The ups are long, often steep with the downs being even steeper in places. You'll want to have done a fair amount of hill walking or fell running in preparation for the undulating route and due to the constantly changing terrain underfoot, the most important bit of kit to maximise comfort and enjoyment will be your footwear. A good pair of supportive trail shoes or hiking boots that are well broken in will do the trick.
Look after yourself
It's common to have a car or party meet you half way with a supply cache to refuel and refresh. The first few summits will feel relatively easy but be prepared to hit several mental and physical barriers once you're well on your way. The main point we will stress is to make sure you have plenty of water on you, even if the weather isn't dry. There are points where you can fill up bottles from streams and waterfalls so make use of filters or chlorine tablets to maximise hydration. Kit wise, we recommend going as light as possible, by peak 10 you'll be feeling every pound that's on your back, planning ahead and having a light pack will do wonders for your motivation.
Below is the official challenge website and has everything you would ever need to know about taking the 3000s on;
All you need to know – https://www.welsh3000s.co.uk/
WINTER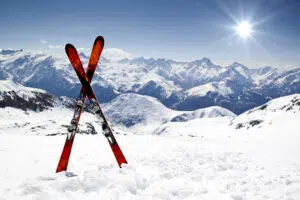 Cross country hut skiing – Norway
Cross country skiing has old beginnings, it was how the sport of skiing came about in the first place. Scandinavia has a rich Nordic skiing heritage, and because of this (and fortunately for us), Norway, Sweden and Finland are littered with hundreds of mountain huts, wilderness lodges and stays. Sliding your way through the tundra will blast those holiday cobwebs away in ways you never imagined possible.
Be smart
Much like the Scottish mountain bike trip we discussed in the previous article, hut to hut Nordic skiing is highly customisable. By researching where you want to go and which huts you want to stay at, you can create a highly personalised adventure. Most importantly however, we strongly advise booking your trip with a qualified ski guide, even if you have experience in the wilderness during winter. Their local knowledge and wealth of experience will add a huge amount of security as well as peace of mind to your getaway.
Preparation is key
Cross country skiing is gruelling, so first and foremost, a good cardio and general fitness base is very important. Touring (as it's called by some) is surprisingly tiring, even with skis on your feet, pre training through running, long distance cycling and swimming will benefit your performance when the trip comes around. As well as fitness, a whole new list of kit is required in winter. Due to drastic weather changes, ensuring you have the correct warm weather gear and ski equipment is vital, becoming familiar with local forecasts and snow updates will enable you to become more educated.
Which huts?
The accommodation process is like that of the Tour du Mont Blanc. Below we'll link a map/database of the huts available to use. Like in France, some will be more comfortable than others, with some being completely bare (i.e. sleeping bags etc. are required). If you are not familiar with winter camping, choose a route and a trip that sticks to staffed/catered lodges (it's worth asking the guiding company which routes are suitable for your level).
Use the links below to research and explore what trip to take on and where you can stay;
For information on huts and routes – https://english.dnt.no/
Example trip – https://www.tracks-and-trails.com/holidays/off-tracks-nordic-touring